Alex and I climbed Peasant's Route this morning. The forecast changed late in the day yesterday, the old bait-and-switch. So we had the base of the Grand Wall to ourselves.
Alex on p2 of Peasant's Route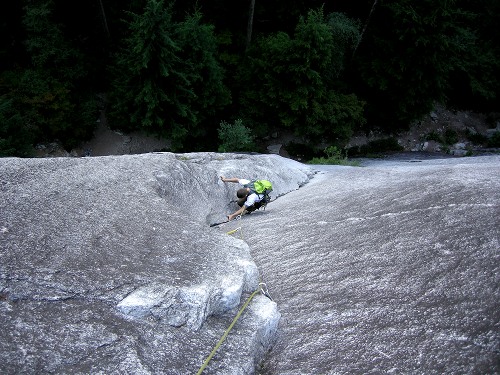 More of p2
Alex working his forearms on p5. This was fun.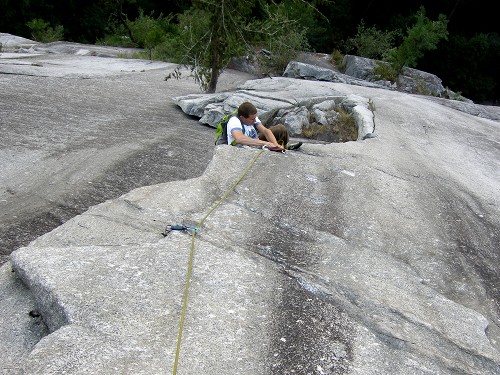 Just another beautiful day above the Howe Sound!
We had a good view of some dude leading the huge roof on the Lower Black Dyke. Yeah dude, send it! Heard some rockfall from over there too and later saw a follower hanging out there in the air like space man.