Had to go to Seattle this weekend; made the best of dealing with a small responsibility by climbing two days at Index. Saturday, Eric and I got there late and climbed Tatoosh, Princely Ambitions to Dr Sniff and the Tuna Boaters, and Godzilla.
Sunday, we took Ryan and climbed Davis-Holland-Loving Arms. It's so fun!
Ryan leads the first pitch.
Eric took the stellar corner on the second pitch.
Fingers to thin hands to thunker hand jams.
Damn, that guy is cool.
Then I led the third pitch. There's a sweet layback right off the belay. I blasted through it too quickly for Ryan to get a photo so I have to show you my ballz. Then another awesome corner for the rest of this pitch.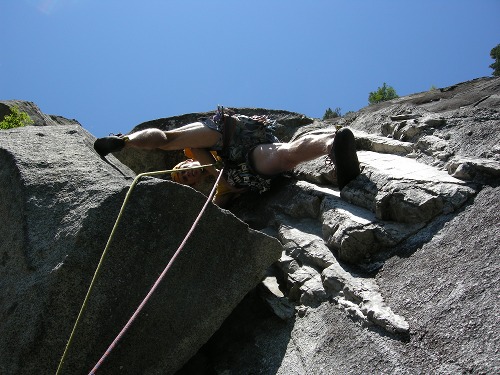 Ryan goes to work again on the fourth pitch.
I'm not cool; I'm just goofy.
E_$ demonstrates his superlative coolness again on the fifth pitch.
No need to pull shenanigans in front of the nice ladies hanging out there.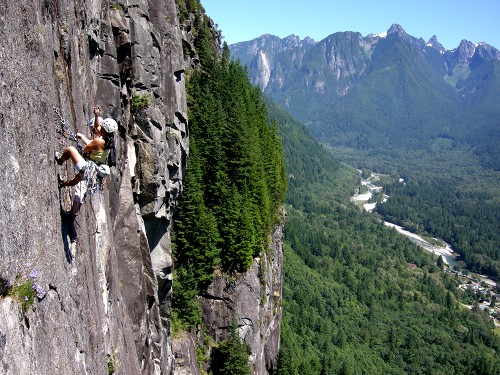 He was so cool, he didn't want to deal with the steamy bolted move. Better to chill in the chimney.
Ryan likes it up here.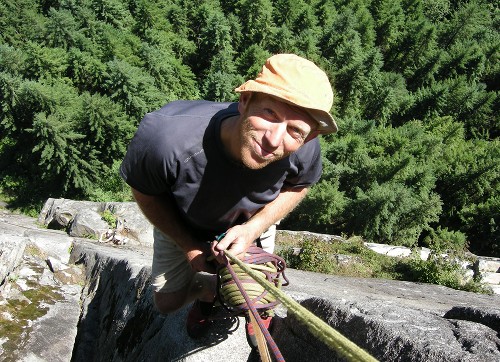 Cruxy sideways move.
Thin face climbing with trad gear and he's still chill.
That left the triumphant jug haul to the top for me.
Face climbing on gear is fun!
Thanks for a great weekend, fellas. Let's see that North Cascades trip report when you get home, Eric. Please fondle my VG for me when it gets there, Ryan.