It was really good to see my old buddies in Seattle this weekend. Sunday, Ryan and I sampled some of that stellar Index granite at Private Idaho.
Fun layback on Wet Dream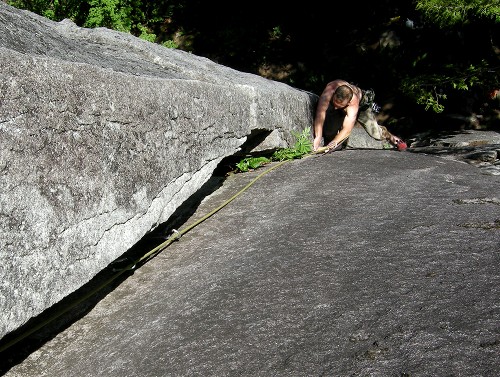 Human babies, in their first year, really just want to return to the womb. Sometimes rock climbing is like that, too.
Ryan leads the crack on the right side of the big flake, a bit of a wide affair. Lessons in technique: later he made the left side look much easier, but that's not really the case. Note the splitter crack directly above the left side of the flake. It is fun fun fun.
Ryan approaches the jug above the fun fun fun crack.
More, please.