I spent the better part of a week at a gîte in Les Etages with Cécile and the whole Bergzoll clan. The weather was mostly quite poor. Plans to climb the picturesque Aiguille de Dibona were annulled. But we were still able to climb a lot of pitches on some nice mornings since 1000+ m bolted rigs start right form the road. The rock is much like the nicer gneiss to be found in the Cascades, except the mountains are bigger, there is a road, and there are lots of bolted climbs.
Christian, the Gîte, and Les Écrins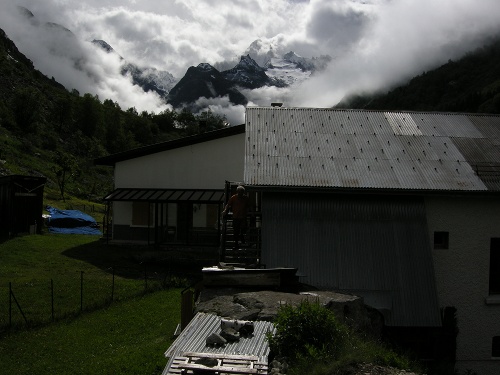 One nice morning we headed to the paravalanche 5 km down the road to climb until the arrival of the afternoon showers. Instructions: Park by the paravalanche. Climb a ladder onto its roof. Pick one of five bolted routes from there and climb until you're sick of it or until you reach the top of some subsummit 1600 m later, whichever comes first.
Cécile on the first pitch.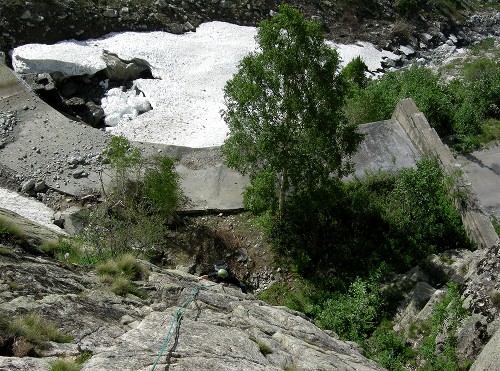 A couple pitches later on a fun dihedral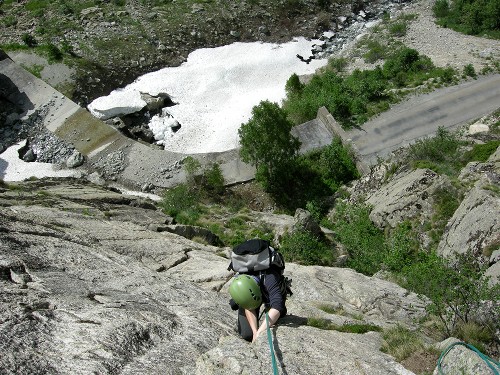 This arete had really nice position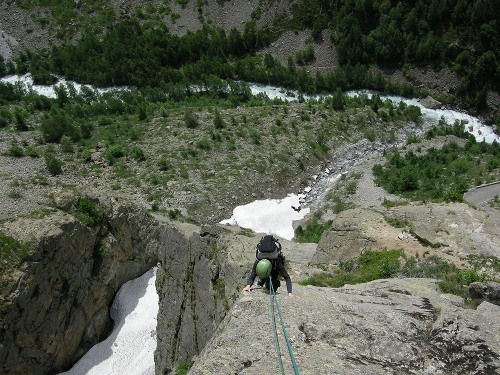 Some compact gneiss, nice and steep, no positive holds, fun
So we climbed eight pitches, then it was ready to rain, I was tired and still jetlagged and hadn't climbed since December, and the next pitch looked harder. Later.
The next morning, it was nice again, so we hiked half an hour above La Bérarde to climb the Tête de la Maye.
The first two pitches were excellent. The first had a juggy bulge, the second a big roof that also offered lots of jugs.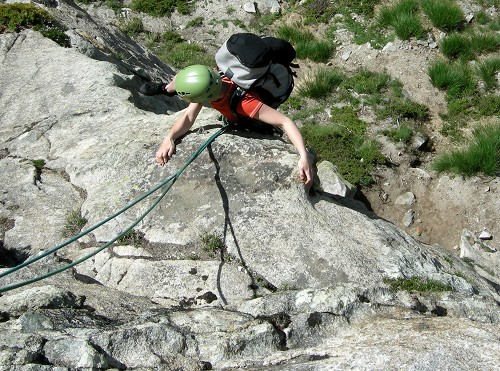 Then there was more nice compact gneiss.
Lots of fun in a beautiful location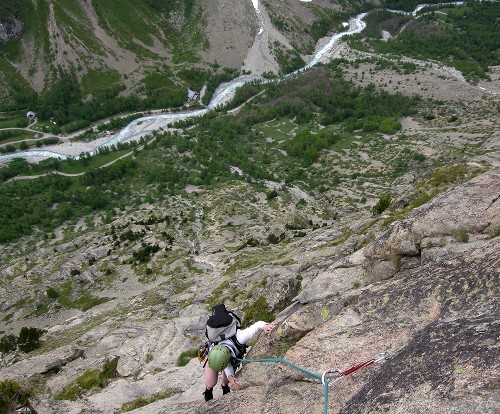 A small roof high on the route, with the Dôme des Écrins in the clouds in the background.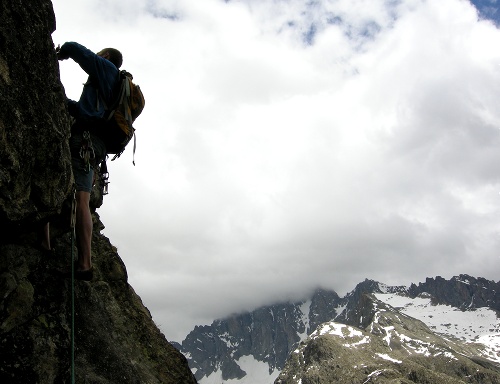 A view of Le Rateau (L) and La Meije (R) from the top of the tête.
Cécile hikes toward La Bérarde.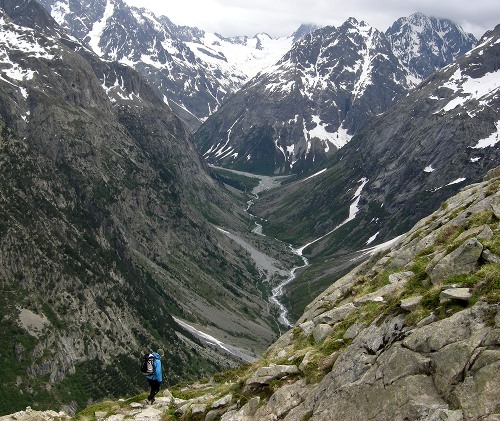 La Tête in the rain from La Bérarde after our climb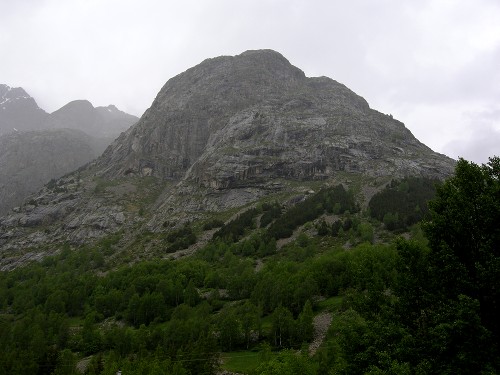 So the weather was not so great, but we still had fun. Merci beaucoup à Christian et Dominique !