Epic-pass enabled episodes continue.
DAY 1
Eric and Micah wait for the chair to open. Eric appears happy. Micah seems busy. Blackcomb, Seventh Heaven and DOA all looking lovely in the background.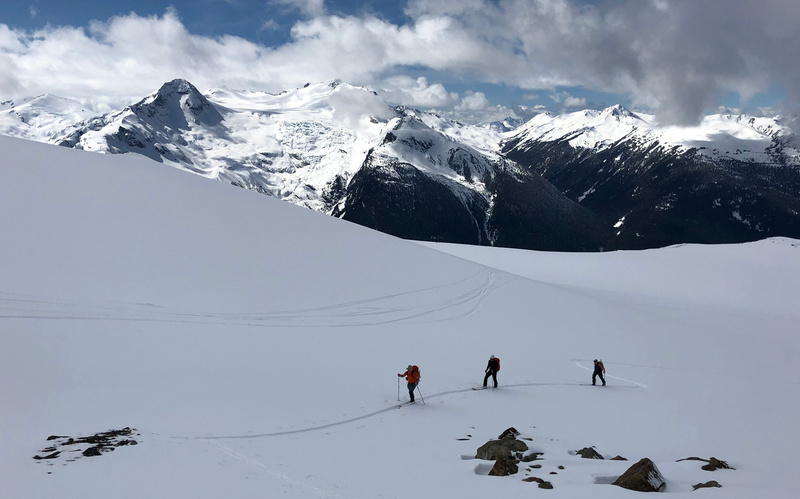 The scenery in the background inspires me. Skied over there, would ski over there again!
Ryan skis toward the notch high on Overlord. NE Face of Fissile looks good to go.
Eventually we made it to the summit of Fitzsimmons. The conditions for skinning up the steep south-facing slopes were amazing. Micah and I did not bring anything sharp but ski edges, but it was a no problem kicking steps up the last bit to the summit.
Visibility was questionable. Ryan makes a turn on the shark-infested summit slopes.
Miraculously, visibility improved as we began our descent toward the north face!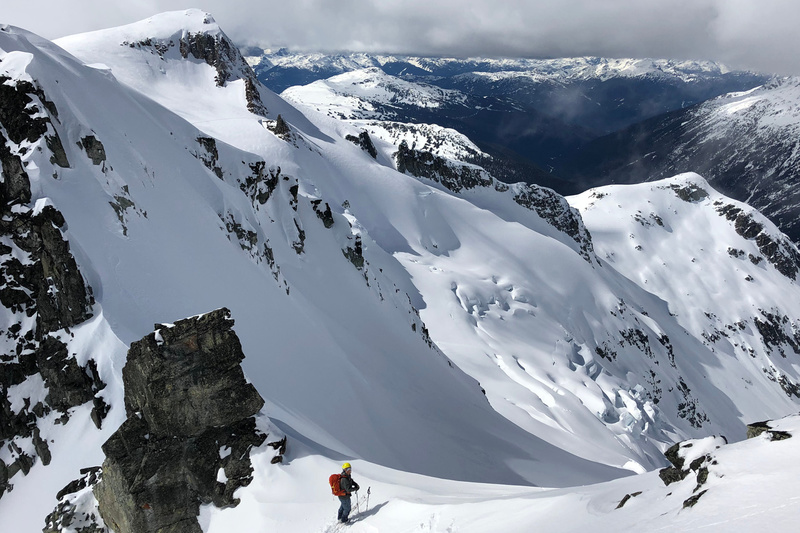 Alex skied from the col first.
Micah dropped into the north face proper first and it was
noice
.
Letting the young bucks go first, Alex next. Iago still looks fun.
Alex skis nearby, Micah skis afar.
Micah comes for the eventual ascent, three others still partying below the North Face of Fitzsimmons.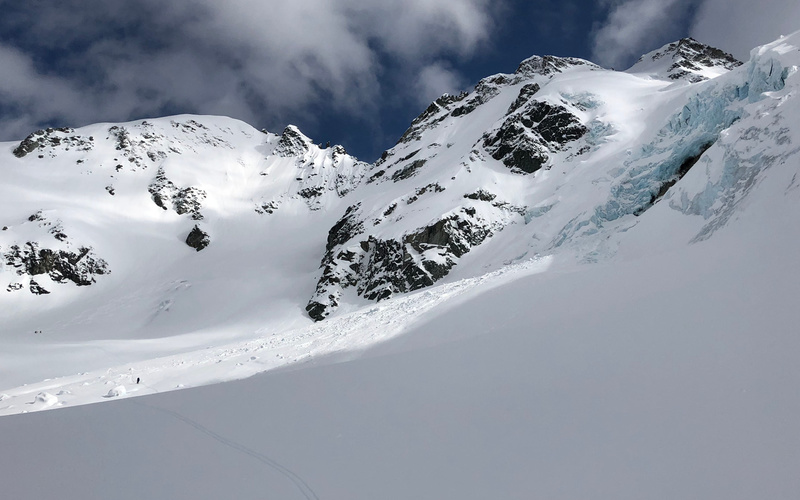 DAY 2
We skied lift laps getting refills on Ruby Bowl, fun.
DAY 3
You haven't skied DOA!?
Ryan skis above the narrow section.
After a break for a delicious meal and beverages, we harvested perfect powder in marginal visibility on the Spearhead Glacier.
Then it was time for Stairmaster, Eric and Ryan make their way in steady snow.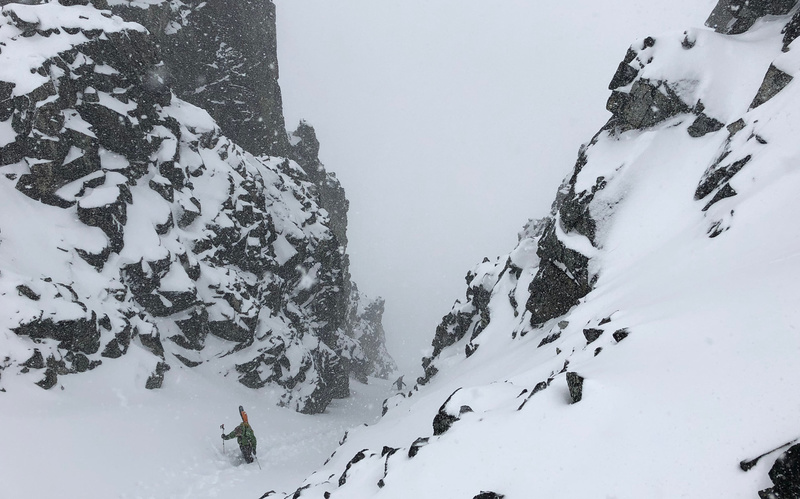 Micah drops into Foon Alley.
Not too shabby.
Appropriate thanks to all parties involved, but first and foremost from me to Alisson!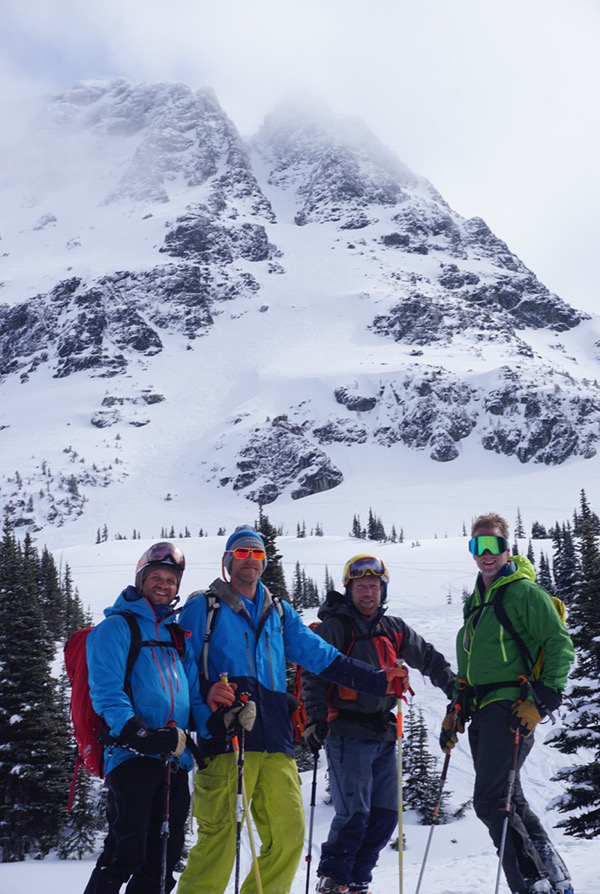 Yeah buddies. Micah, Sky, Ryan and Eric -- thanks to Jeanette for taking the photo!