Hi ski sickos! Its been a while.
Went on a skiventure yesterday NE of Snoqualmie Pass with my buddy Joe. The idea was to ski the E ridge of Mt. Thomson. A bit of a tour to get out there -- up Kendall and down one of its N side chutes. Long up-contour to the next ridge. Long down-contour out the PCT then up to Bumblebee Pass. Down into basin S of Thomson, then finally up the E ridge. Neither of us had been there before and we were hoping to summit, but alas, we stopped about a 100' short. The route might go through the final cliff band (4th class downclimb/rappel for climbers descending after climbing the mountain's well-known W ridge) on skis, but we would have had to leave the comfort of the E-facing ridge and get out into some 50° SE-facing isotherm above exposure. No thanks.
The descent down the E ridge was fabulous. Some of the most spectacularly exposed and scenic positioning I've ever schussed through. *****. But no rest for the righteous - it was time for the long return home. Its a very nice route, actually, just a bit tiresome in the afternoon heat but Joe's emergency ration of 1-1 Bailey's + Vodka helped. Climbed out of the Thomson basin, made a fun ski to Gravel Lake, another long traverse and climb got us to a great final ski down corn snow through old growth into Commonwealth Basin. Back to the car in about 10 hours, total distance roughly 14 miles with 7,000' net gain.
Joe looks upon some carnage from warmer days earlier in the week.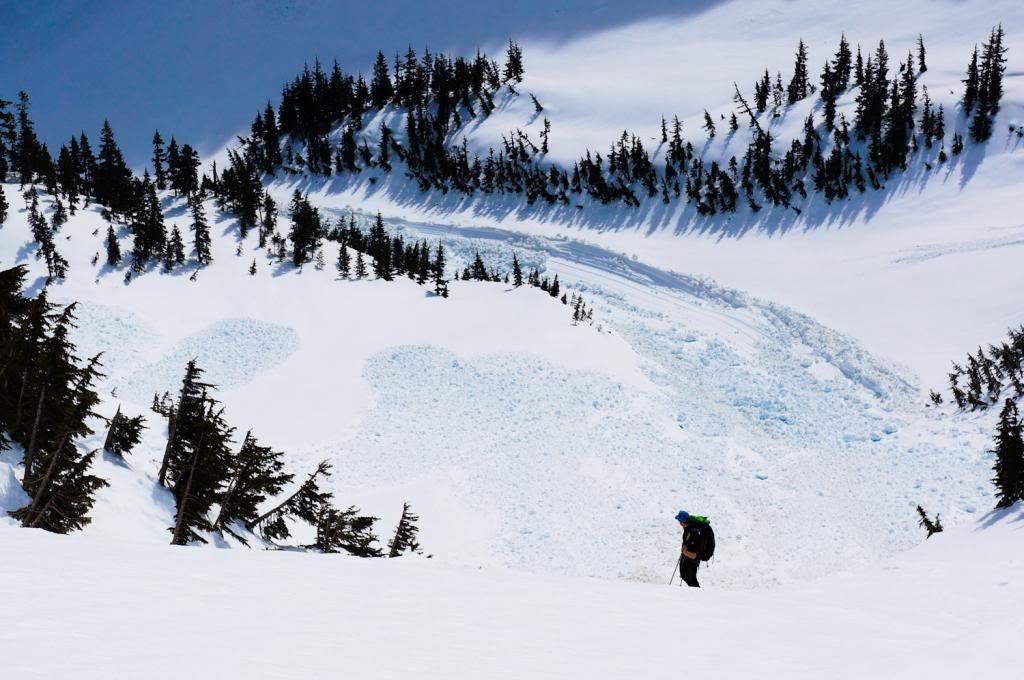 Its not an illusion -- you could in fact end up down in that forest.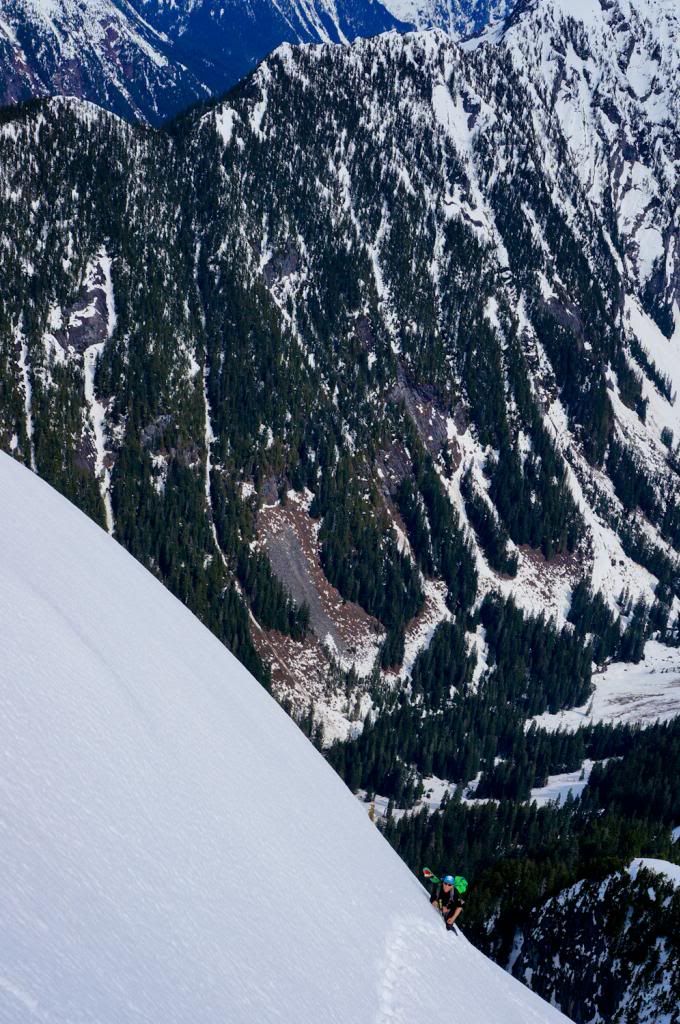 360° of exposure off the shoulder dome.
Skied the R skyline, stopping at the rock outcropping short of the summit.
As seen by Google.