Kat and I just returned from ten days skiing in Yurp. We had kept our plans flexible so we could take advantage of wherever the snow was good. Too much snow in the Dolomites, too little snow in Austria, but the southwest Alps of France sounded good.
I'd heard of a unique area in France, just over the border from Italy, called Le Queyras. This area wasn't popular with tourists or even many visiting skiers, but it had sick mountains and a great hut system. One of the villages in Le Queyras, St. Veran, is the highest elevation year-round inhabited town in the Alps. Let's go.
Unfortunately, we had about two days of good weather the whole time we were there, so we were pretty much shut out of the alpine. The nice days we had were following big dumps with strong winds up high, so we primarily skied in the trees and glades. Fortunately, the "bad" weather produced excellent pow skiing and Le Queyras and the surrounding area has awesome tree and glade skiing in its unique larch forests.
The first day we were there, we decided to get started by checking out the ski area called Domaine du Haute Guil, next to the village of Abries. The area has one chair lift and three drag lifts. From the piste map it looks like nothing until you realize it offers more than 3000 vf and amazing off-piste access, not much competition for the goods, and a lift ticket costs 20 Euros.
The morning was nice giving us an idea of the amazing potential, but the weather soon crapped out.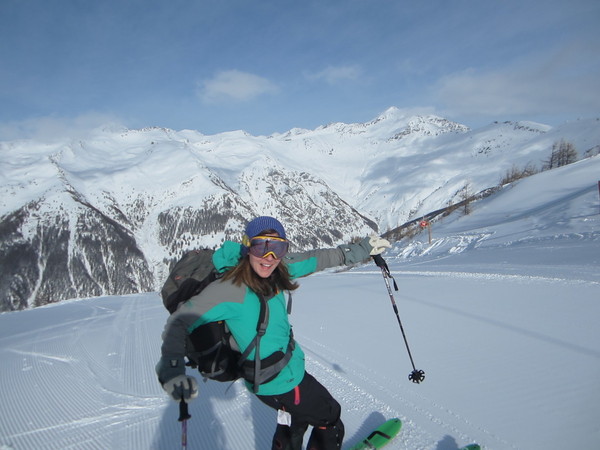 Abries slackcountry. It hadn't snowed for a couple days and fresh lines were abundant.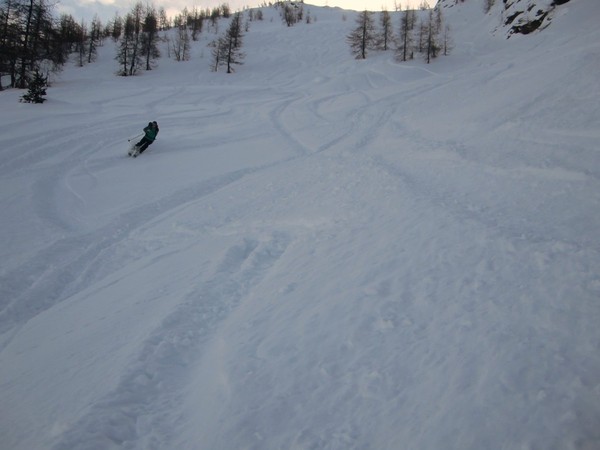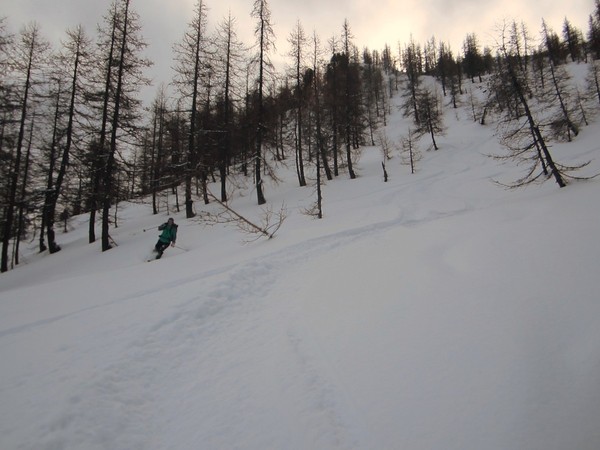 The next day was dumping and zero vis, so we drove up the road ten minutes to the village of Ristolas to tour up some north facing trees and glades, under a feature called Crete de Maloqueste. We poked above treeline but found wind-effected snow and poor vis. Back in the trees, the skiing was primo.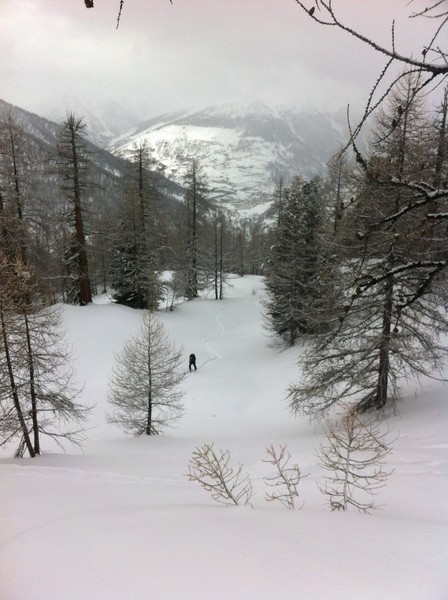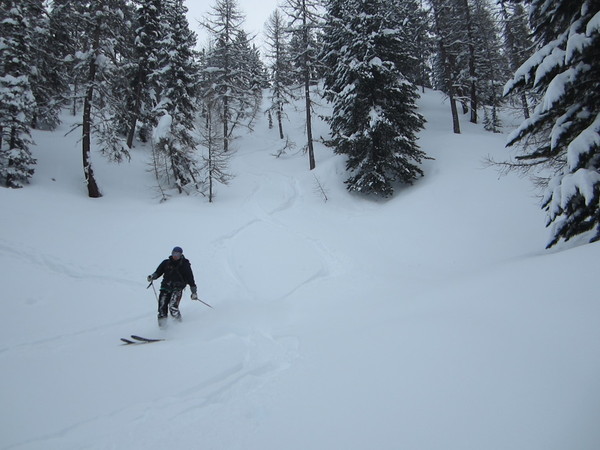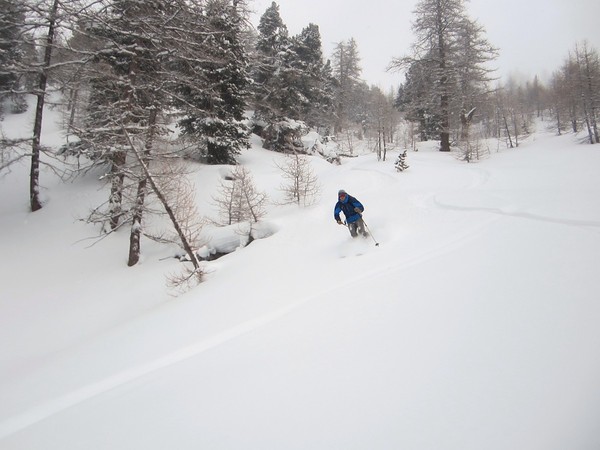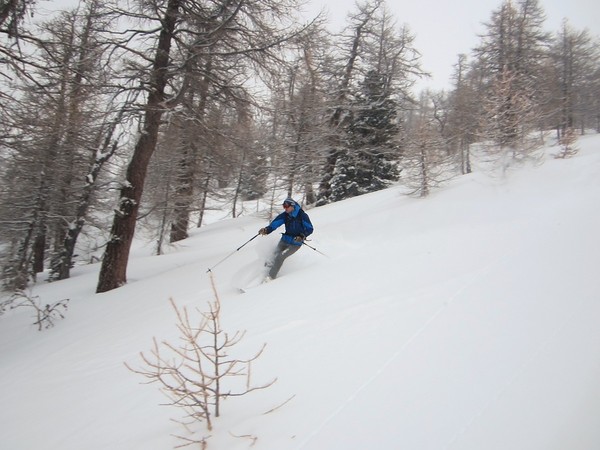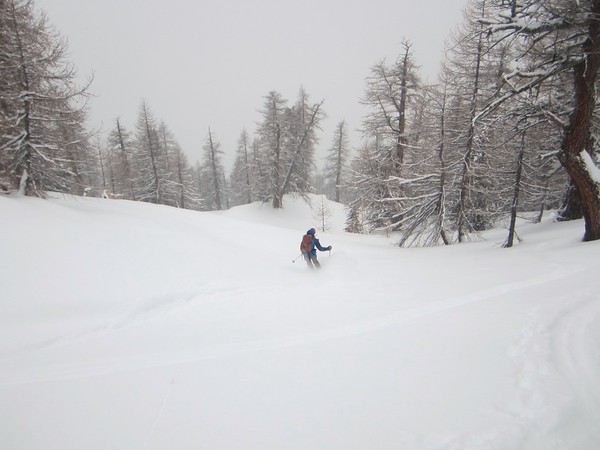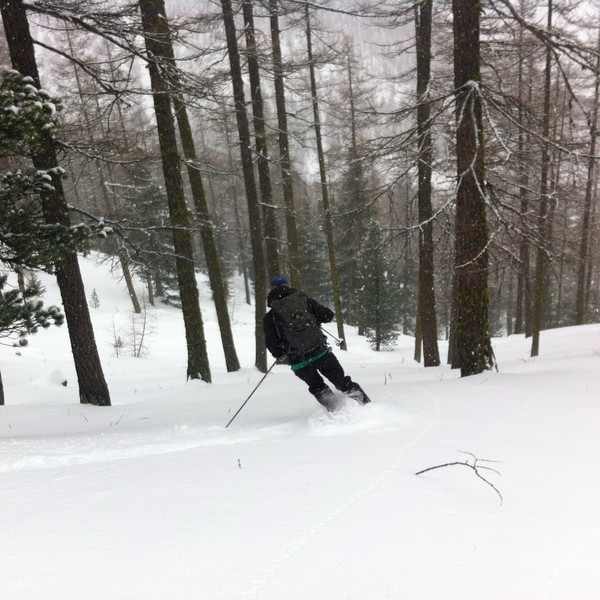 Skiing back through town was cool.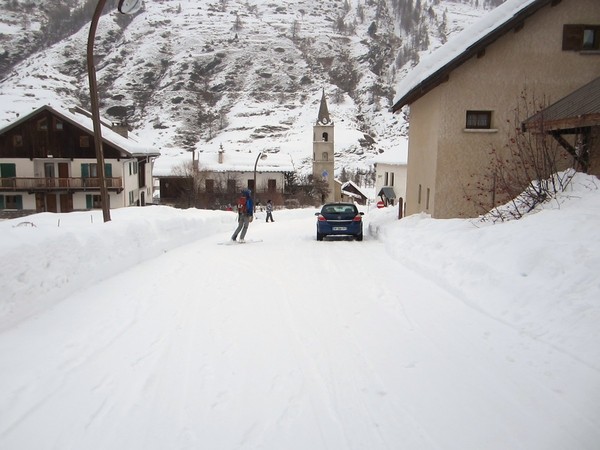 Apres Ski Snack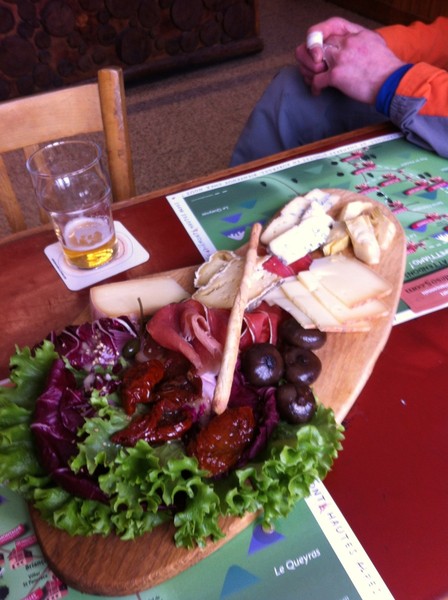 The next day the weather was still iffy so we went up to check out another ski "domaine" near the town of Ceillac, about 30 minutes away, which looked like it had some amazing access to the alpine if the weather cleared up. Unfortunately it was still blowing pretty hard up high, but we got a good idea of the awesome potential and skied some killer slackcountry lines.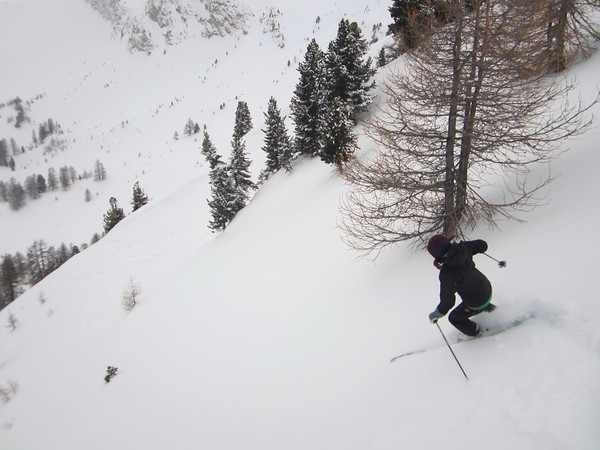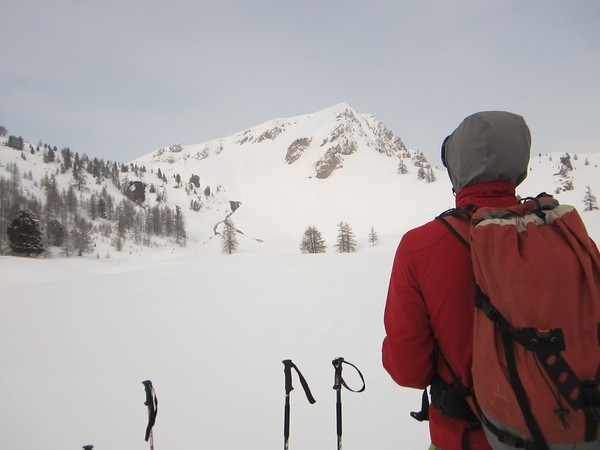 The next day we toured again at Ristolas in a storm and the skiing was even better. Kat took a rest day after that and I skied at Abries in amazing conditions and in-and-out weather. The slackcounty / freeride at Abries was awesome because you can ski off the backside, down to a town called Le Roux, and a bus will pick you up and take you back to Abries.
In Abries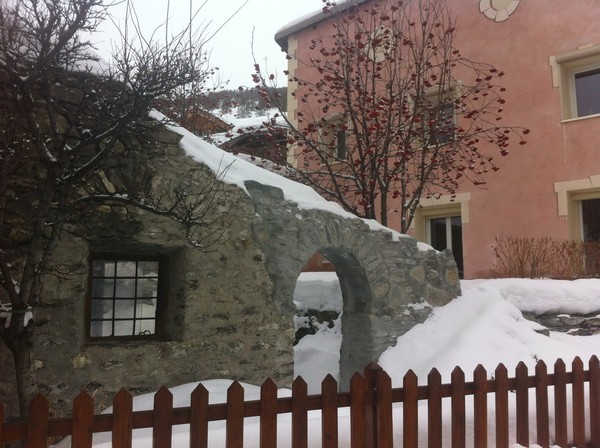 Cemetary in St Veran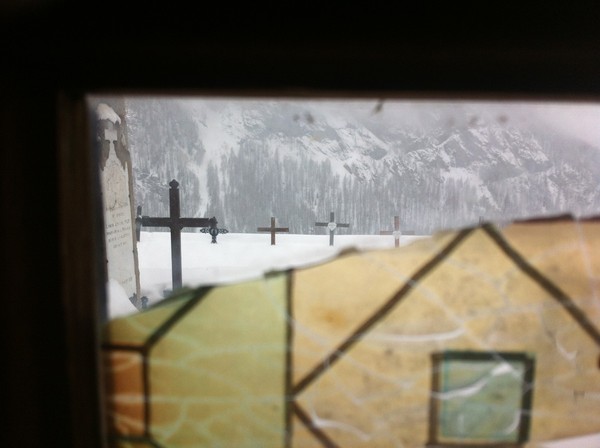 It snowed all day and was supposed to snow most of the night, but the next day was forecasted to be bluebird. We thought it might be a good chance to snag a perfect day at the legendary La Grave / La Meije, about a two hour drive away. We wanted to check out the area around Briancon for the second part of our trip anyway.
We left Abries in the morning with ample time to make it to La Grave, but the roads were "experts only" and I had to take it easy in our rental car with bald tires on the winding roads leading down to the main highway.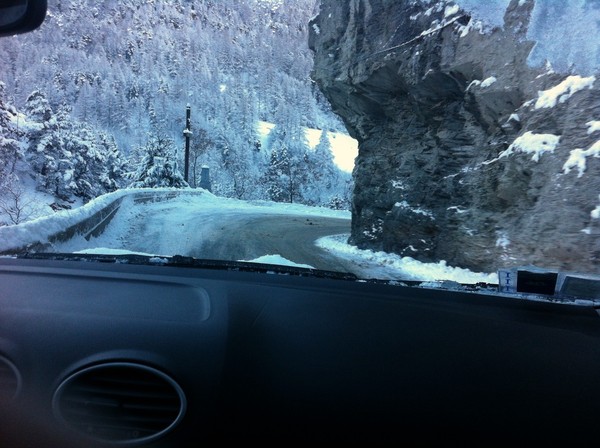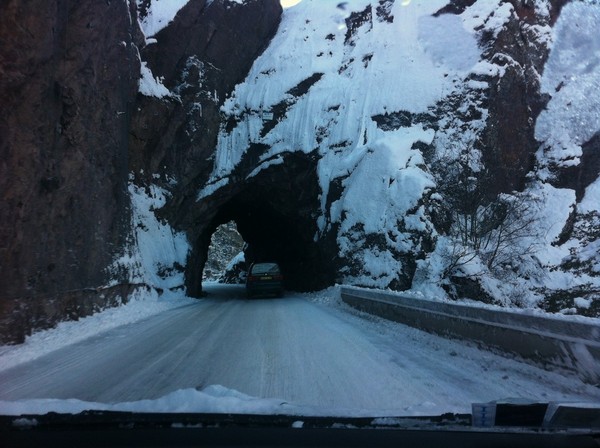 By the time we were in Briancon it was nearly ten, and we decided to modify our plan and ski instead at Serre Chevalier, the resort right next to Briancon. The crowds and more pressure for the powder had us wishing we had stayed in Le Queyras; but the snow was deep (though a bit wind-effected in spots) and the self-serve wine keg at lunch was pretty cool.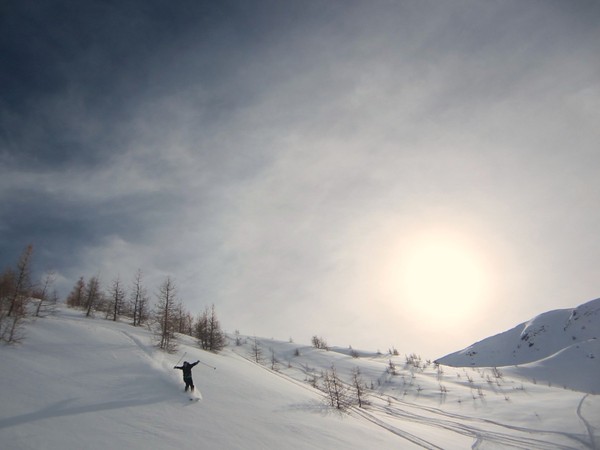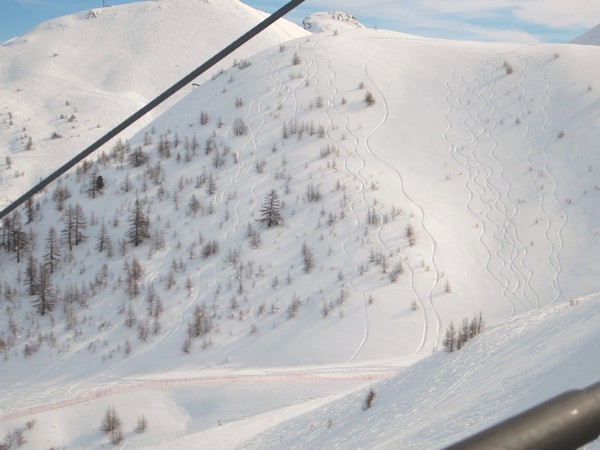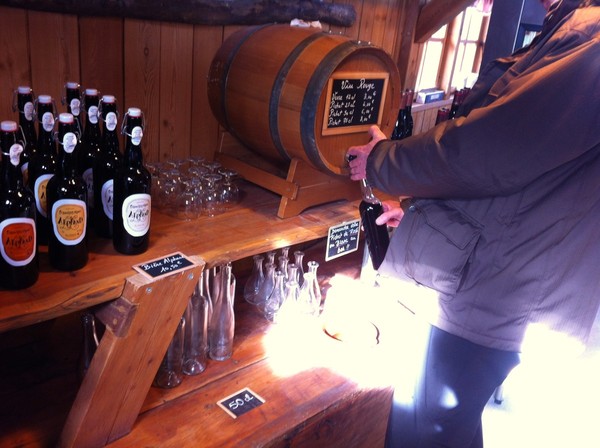 We had made reservations to stay in La Grave that night, which we couldn't change, so we continued on up there after a fun day at Serre Che. We at least got to check out the sick potential near the Col du Lauteret.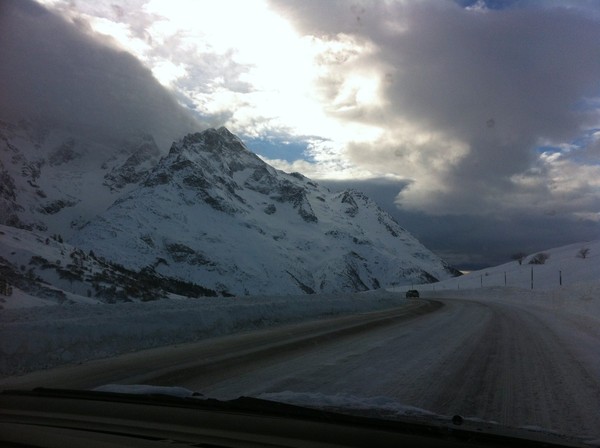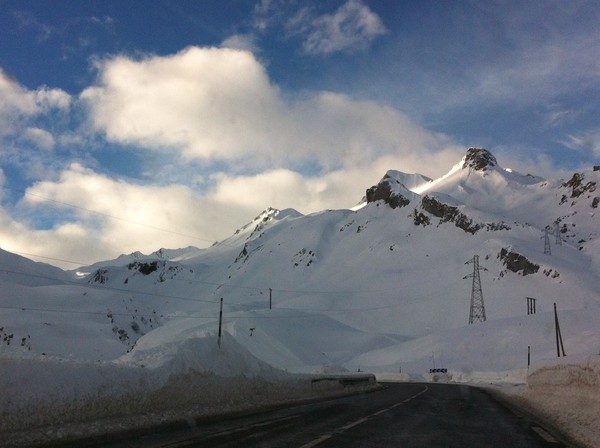 In La Grave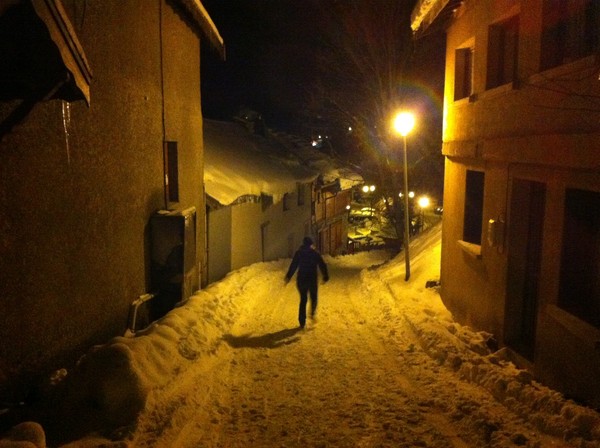 We took a rest the next day as a storm moved in and La Grave was shut down. We headed back to Briancon and found a very nice place to tour for our last two ski days, just outside of Briancon, from the village of Cervieres. One day, our last, was bluebird blower and deep.
Exploring Briancon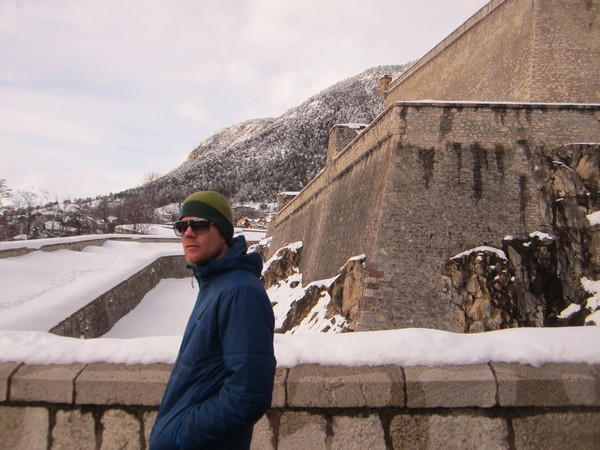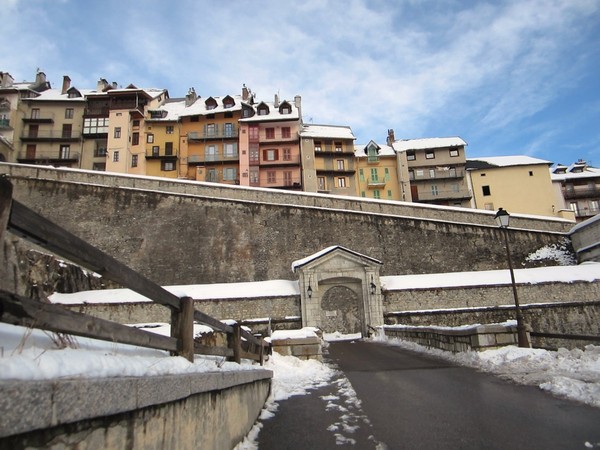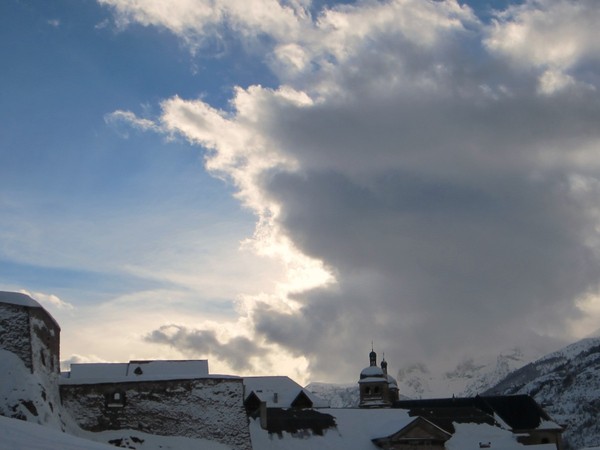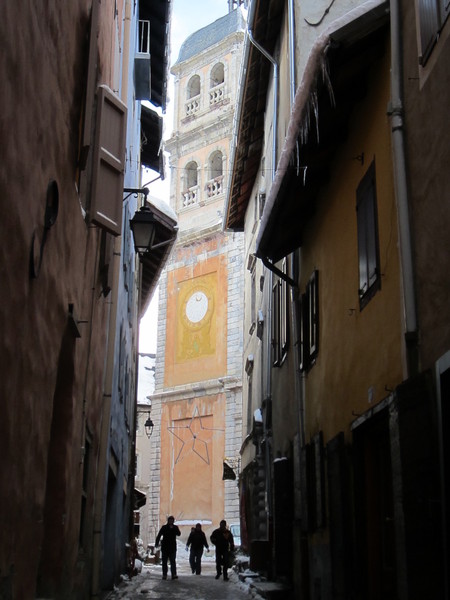 Skiing near Le Petit Peygu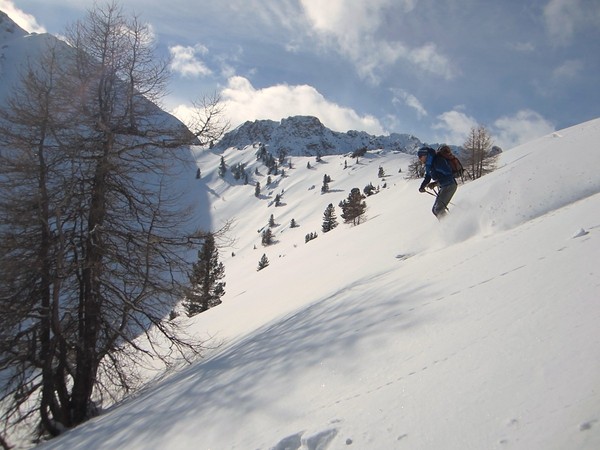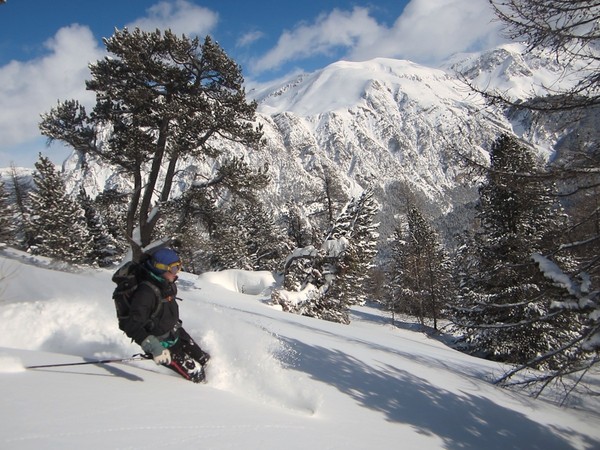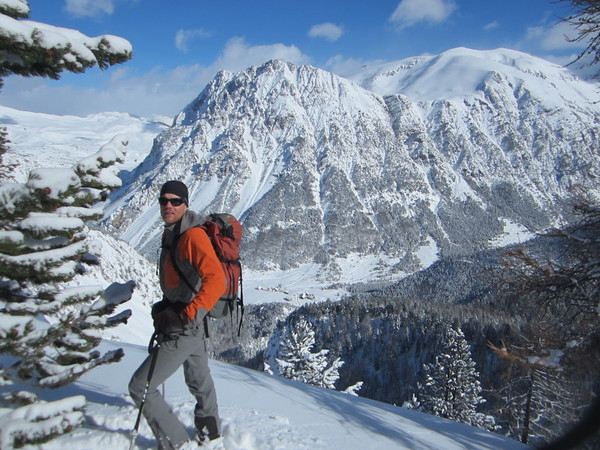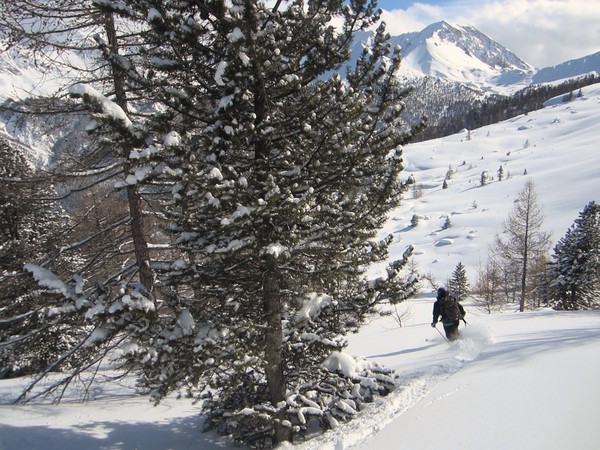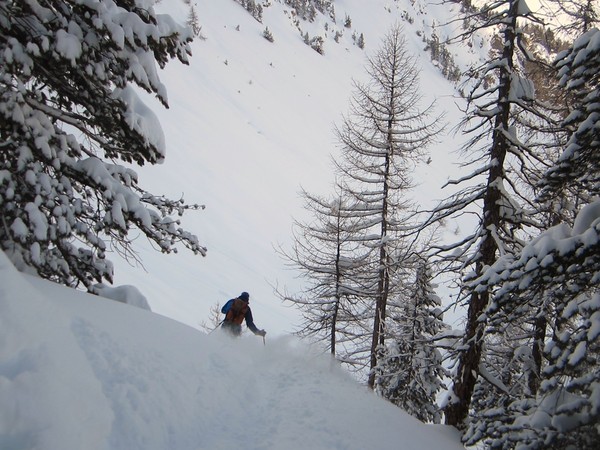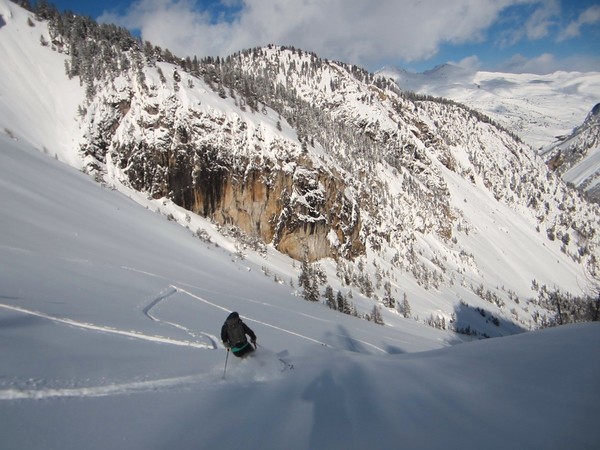 The potential and access in the Briancon / Queyras area is staggering. In combination with the food, culture, and beauty of the area, it gave our trip a dream-like quality. It seemed like whichever gamble we took, where we skied or where we ate or where we stayed, we had a sublime result. We had a spectacular trip even with being denied access to the grand alpine domains of the area. But what a good excuse to go back!