Is this the first ski TR of the season? Seems like recently skisickness has become a climbing forum. Hopefully we can change that up a bit.
Its been a continental-like season so far in the Cascades with storms followed by cold dry periods. Fortunately, the last storm came in warm and left cold leaving a few feet of well-bonded light pow; and the skiings been great. After skiing at Stevens Pass (lift-serve and touring) all week, my buddy Phil, a Patroller at Stevens, and I wanted a full day tour yesterday. Somewhat limited by the still early season conditions we settled on attempting the West Face of Rock Mountain with a good crew of Leavenworthians and Stevens Patrollers.
Rock is a good early season bet, though the low elevation start and southern aspect frequently makes for a trying approach and deproach.
Instead of the splitter weather we had anticipated, we encountered a robust inversion to accompany the rocky and vegetated ascent. However, after gaining the main southern ridge we found a robust snowpack and then once in the alpine the weather opened and we were above the inversion.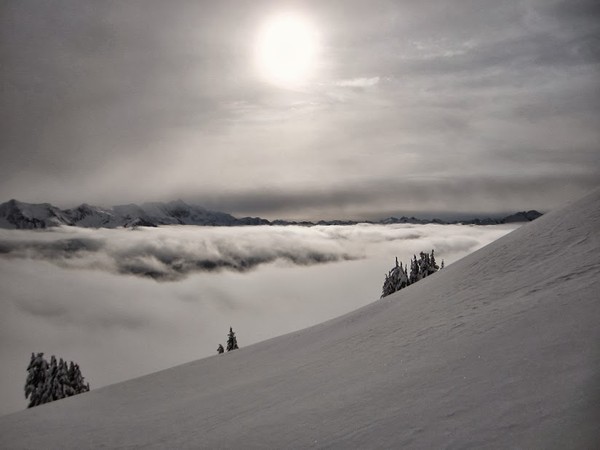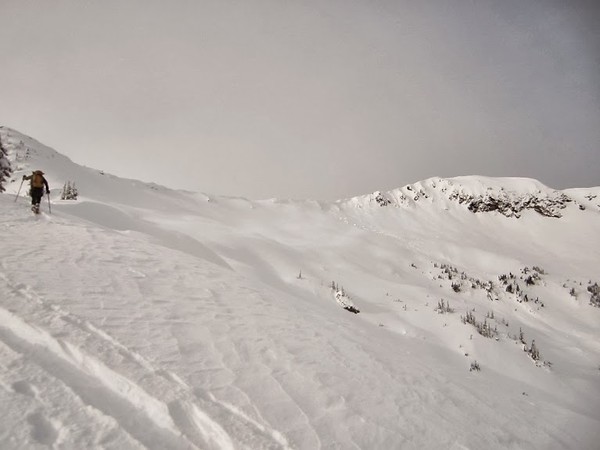 After gaining the summit ridge and enjoying pleasant temps in the sun we dropped into the west face and the wind crust turned to powder that got better and better as we descended about 2500 vf back into the clouds.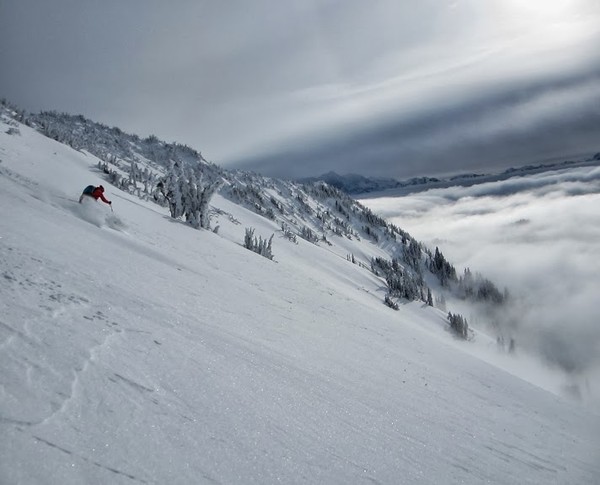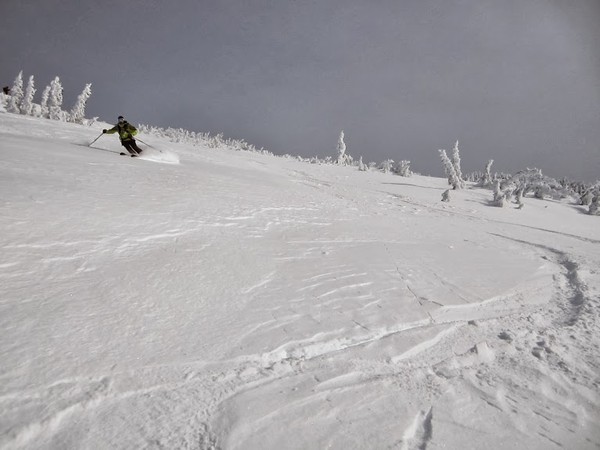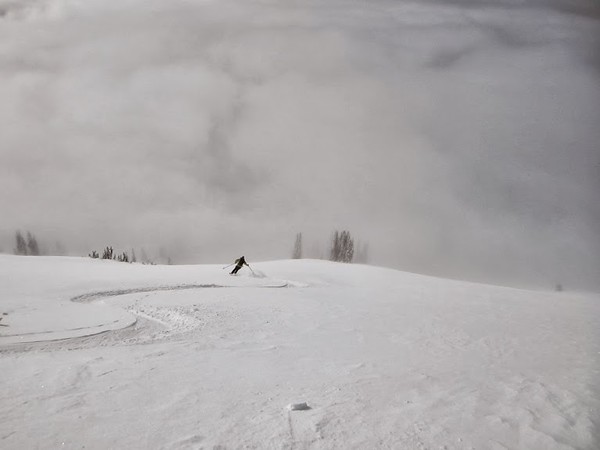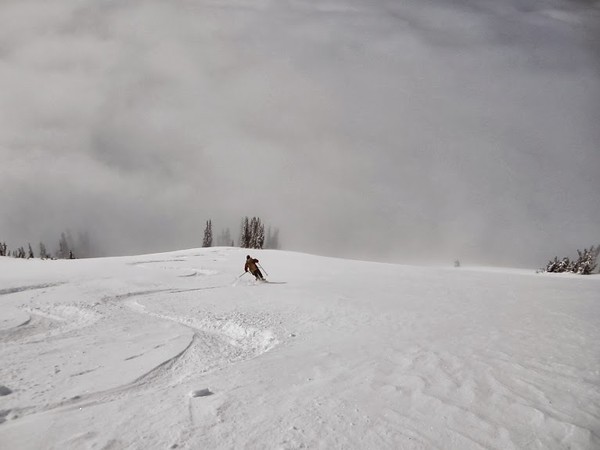 While not a particular steep line the west face is tough to get in powder as it frequently gets wind-hammered, cross-loaded, and sun baked.
After climbing back up and making a quick transition we skied nice snow into the east bowl of Rock.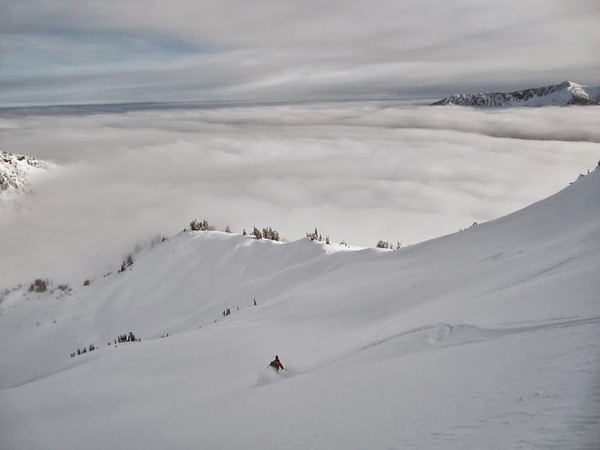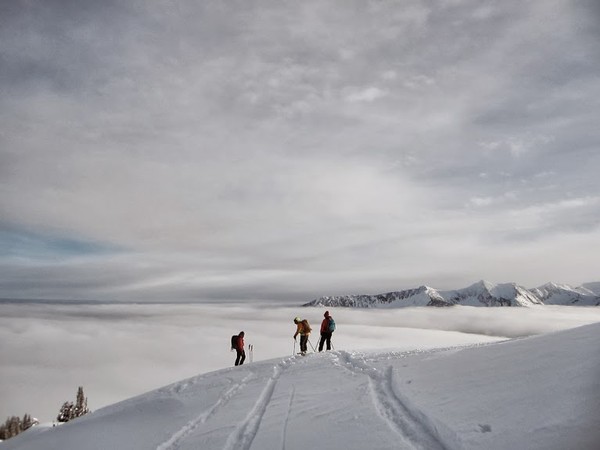 Rock Mountain Freeride Zone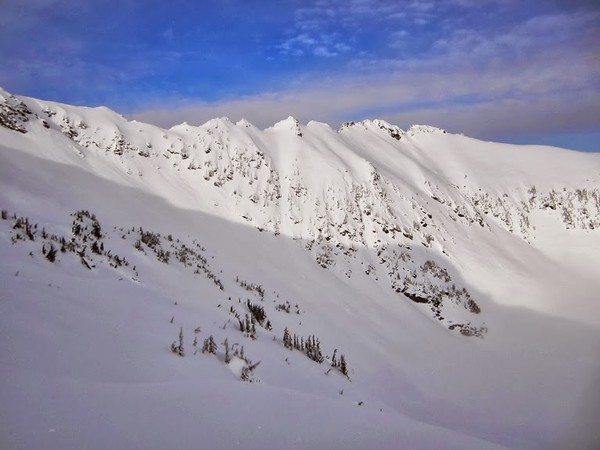 We then traversed back over to gain the southern ridge and enjoyed hippy pow in the meadows and on the ridge until it was time to put the skis on the pack and hike down through the minimal coverage.
The season is off to a good start so far, so hopefully more to come from east of the crest!