The Black Canyon has a different effect on me. The more I go there, the more scared I get. I still can't help but want to return.
I had been discussing Astrodog with my favorite funemployed chiroquacktor. Enough BSing eventually led to action.
Start by doing a bunch of rappels. It's interesting right off the bat.
Rappel until you reach the bottom of the canyon 2,000 ft below or until you can't stand it any longer, whichever comes first.
There will be some good rock.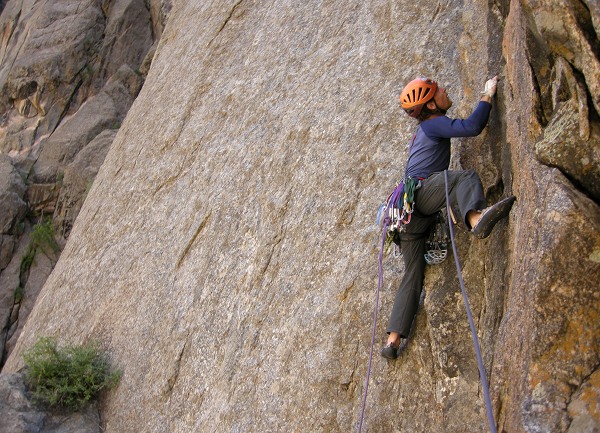 There will be some bad rock.
The scenery and setting are iconic.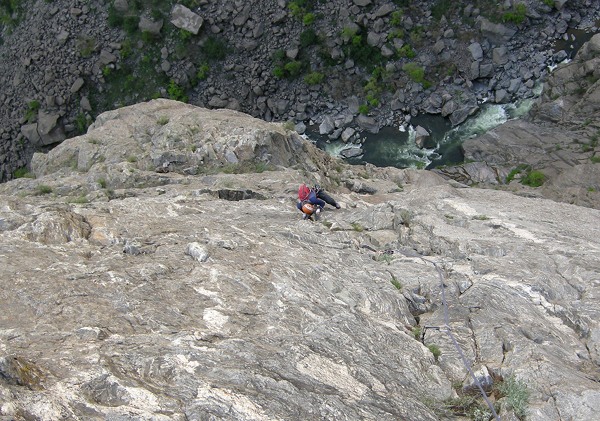 The two-boulder bivy is one of the most amazing places I've spent the night.
Here I follow a 60-m pitch I'd led last thing the previous evening. The first 40 m are epic finger, hand and off-width crack.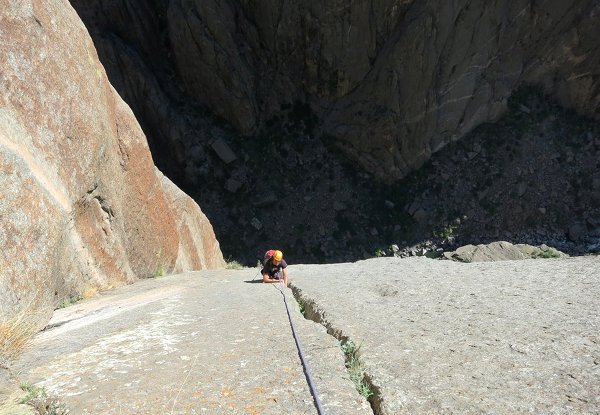 It was already way too hot.
My partner from the salty wet spot leads the flaring slot chimney thing.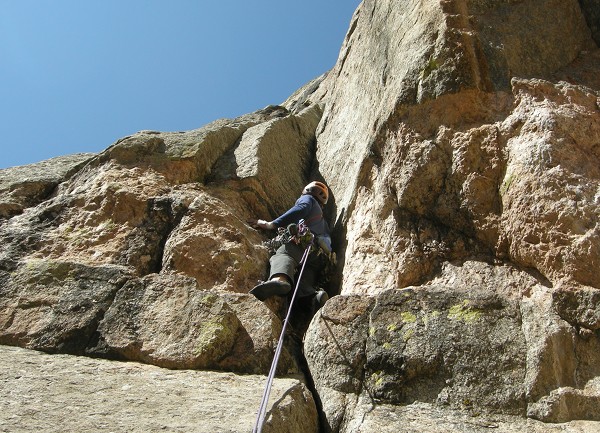 One of those stimulating Black Canyon face pitches.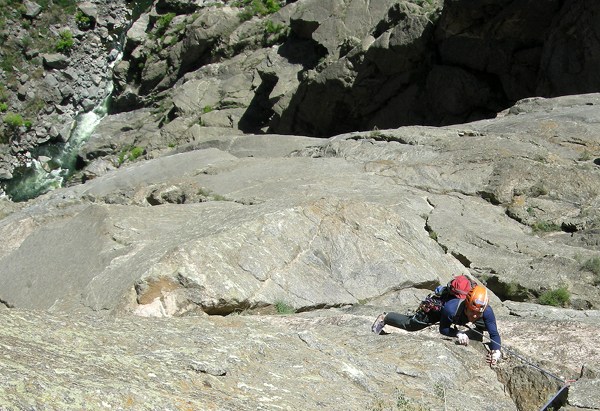 This corner had thin gear but at least it was really dirty in places.
Pulling above the crux.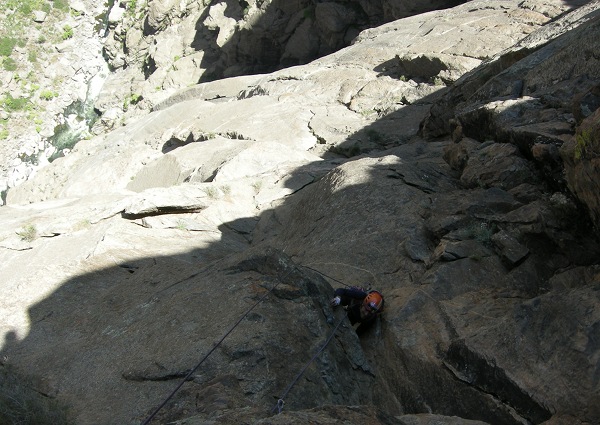 Then there is much choss and scrambling. I made a wrong turn and finished with a variation that involves some difficult overhanging dirty stuff followed by a long, slabby runout.
The exit chimney.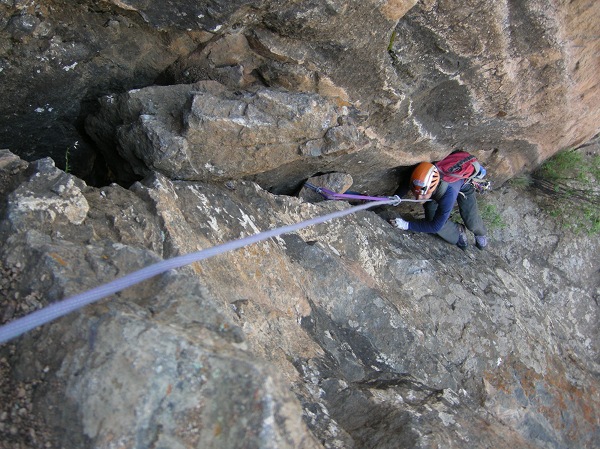 We survived. Does your Astrodog bite?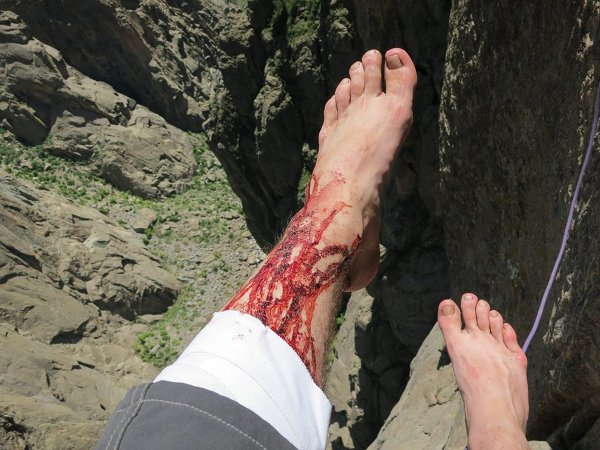 Until next time.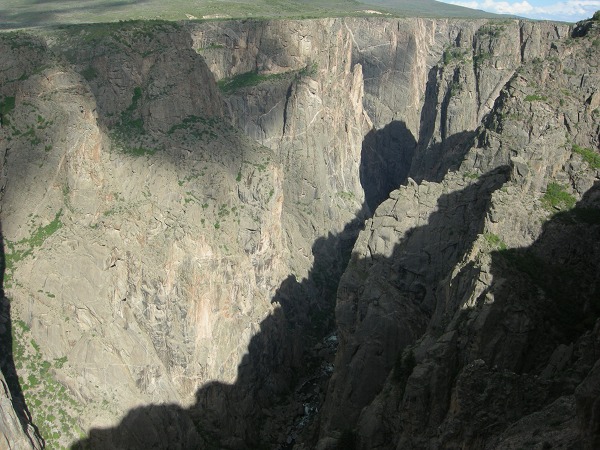 Can't even fit half the North Chasm View Wall in the picture!
I drank 3 L of fluids on the way home without taking a piss.