I
will
dedicate this trip report to Jason. The new maximum image dimensions will be 1080 by 1200.
There will be a stop to view the Tantalus Range for once, so that Cécile and Randy can see it.
Cécile will boot to a col above the Spearhead Glacier.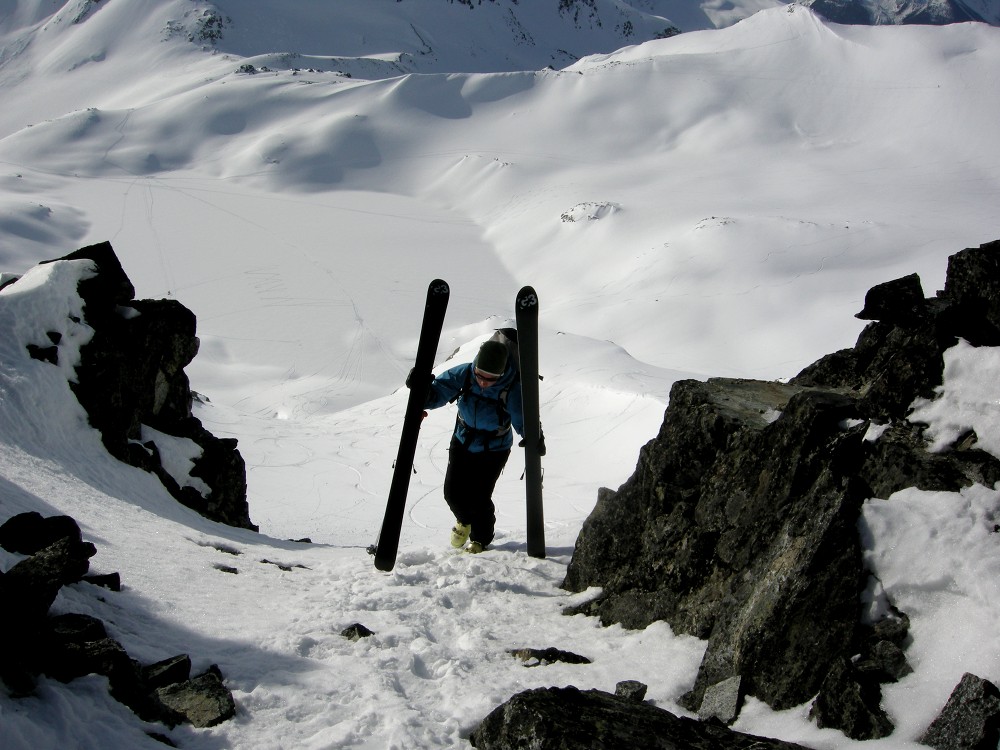 She shall follow Anna, Gunn, and Ziff to another col.
They will ski some sun-affected south-facing steep snow toward Decker. I will see Gunn at the top of it, waiting for his turn. I will have the distinct impression that Cécile would enjoy the powder on the Spearhead Glacier much more.
Cécile shall be psyched to ski scenic, steep powdery rolls.
The snow will be perfect.
Cécile will smile as she skins up the southeast side of Phalanx Mountain.
Cécile won't have much of a problem following big steps up the couloir.
Cécile will kick steps to the summit of Phalanx Mountain first.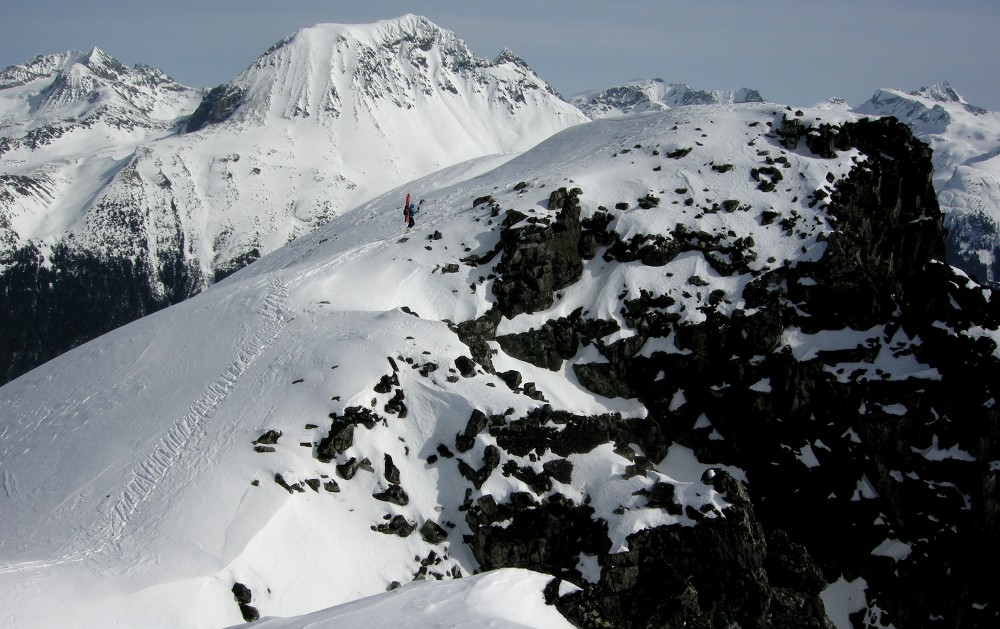 There will be plenty of fresh tracks on the Phalanx Glacier. Weart and Wedge Mountains will still inspire me.
Cécile will love it.
We will make a descent of 1770 m to Whistler.
I will be psyched to ski Mount Currie. When will be the end of heli season? It couldn't come too soon for me.