Circumstances were conspiring against it, but Naomi and I really wanted to make another trip to SE UT for more desert adventures before the end of Rocktober. I made a mad dash to finish a monumental episode of car maintenance by early Saturday afternoon. Alas, I misplaced my timing belt by a few notches and the car wasn't running in a way to inspire one to drive to isolated desert venues. But Cynthia came to the rescue and offered to let us take her jeep!
The skinny of it was that we found ourselves driving some serious four-wheeling terrain near Lost World Buttress at 1 am on Sunday morning in search of Liz Daley. We did not find her before pitching our camp, but we did drive by some rock called The Tombstone. It seemed like a worthy objective for Sunday.
We climbed a route called Epitaph. I wouldn't really recommend it, but it was fun.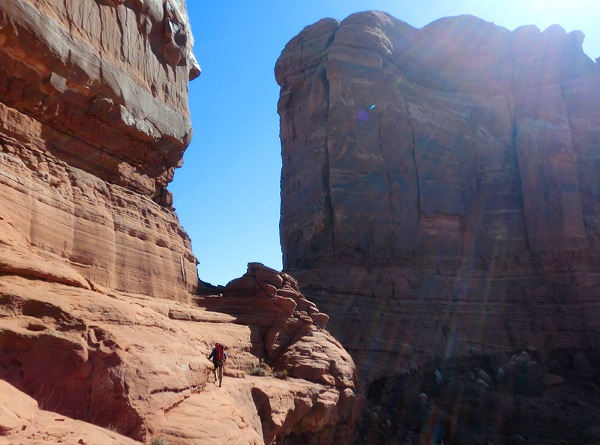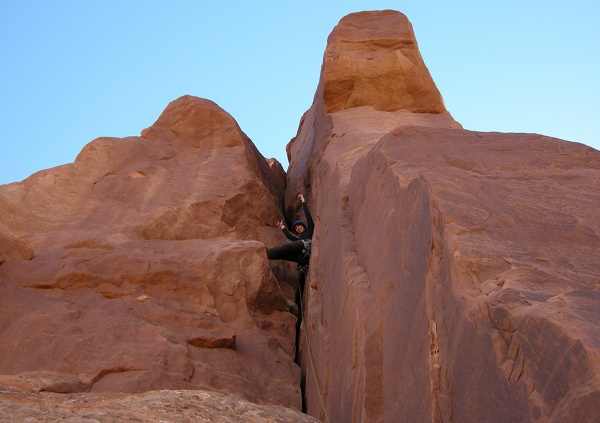 In the end we did find Liz and company. Then we headed to Moab and purchased some vegetables to eat before our meeting with Moses.