Two Spearhead gems: Tremor is in the distance on the left, with the North Face on its left. Pattison is on the right with its obvious Northwest Face. There is so much fun to be had out here.
Naomi skis some nice snow toward Decker from the Spearhead.
Nuevo amigo, we met a nice guy named Max from San Martin de los Andes on the Decker Glacier.
Naomi skis more nice snow toward Pattison from Decker.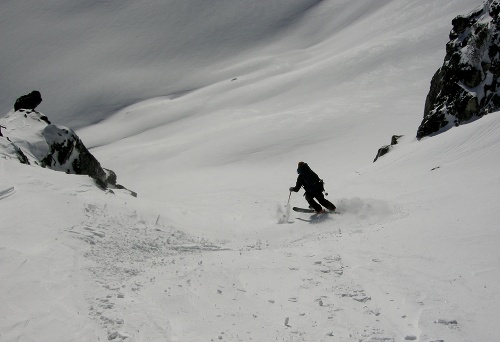 Naomi's shot of me and Max above an awesome wind feature by Pattison.
Naomi on the same wind feature.
Max on the summit of Tremor.
The North Face of Tremor looked beautiful. I made some quick turns toward a knob we deemed safe then Max made a ski cut across the top. Good luck getting anything to go.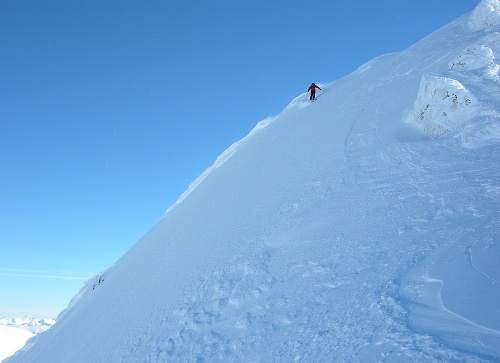 Max enjoys the powder.
Naomi skis steep powder.
"That's the first time I've ever had the snow sluff like that."
Naomi tours toward Tremor again. Our tracks are in view above her on the North Face. Let's ski the Hourglass!
Coastal snowpack love and nice light.
Hourglass Couloir, our tracks are visible on Tremor. The line drops into the second avalanche fan from the left. The top bit was nasty, icy crust from being windblasted but it got better.
Naomi tolerates some very exposed shenanigans to gain the entrance to the line.
I just want you to notice my pink sunglasses.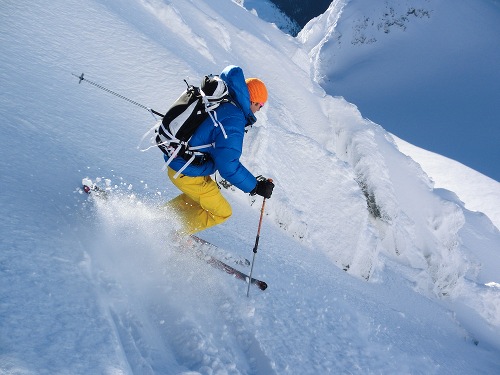 This line offers the fine pleasure of turns with beautiful exposure.
In the couloir, the powder was perfect.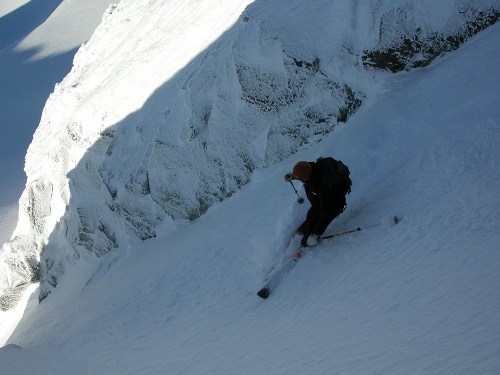 Pattison was on the way home and Max had already made a skin track to the top. Why not ski the Northwest Face?
The powder was awesome on Pattison!
The snow was so nice, we both enjoyed skiing it in one continuous go. Naomi's turn.
Wow what a day! Excellent effort, Naomi!