Happy New Year! It's a cold one here in SWBC.
Click it and you can see our tracks.
It was a cold morning.
I took us a stupid way to the Benvolio Glacier but it was all right.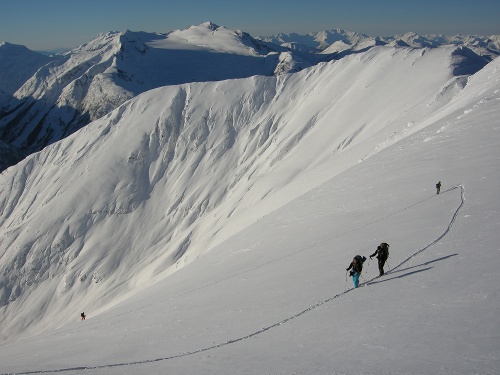 Nice to see Ryan enjoying some powder again.
Monika knows how to turn.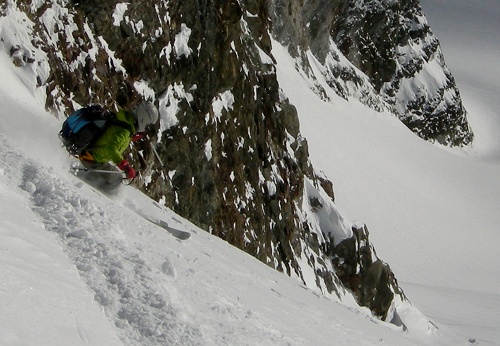 This was not the original plan, but plans changed and in the end, Cheakamus we must.
Somehow Alex and I found ourselves alone on the very exposed summit ridge of Cheakamus Mountain.
I sent Alex the wrong way because I was convinced it had to be "over there."
Then I took a look and thought, "Holy shit that's it!"
Alex joins me at my safe spot below the steep flutings.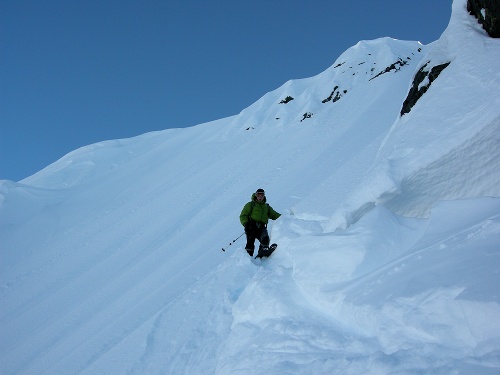 The powder was once again steep and deep.
No really.
Oooooooooooooohhhh isn't that pretty?
Maddy and Alex are dots on their way to Fissile. It is possible to see our tracks from the previous day descending from Fissile-Whirlwind Col. Ryan and Monika and I were tired of being cold.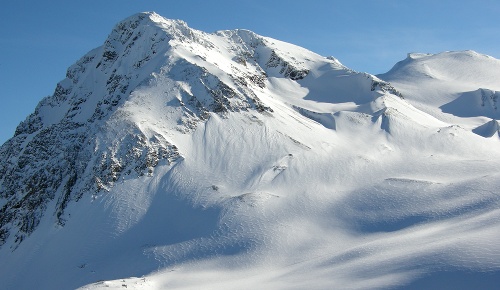 WOW that was a December to Remember!