Fluffy Kitten Wall, Cat o' Nine Tails
Posted: Fri Aug 20, 2010 2:02 am
Hopped on another good one this weekend, up to the Fluffy Kitten Wall for a north-facing respite from the heat with some elevation.
Ryan follows some thin crack on the third pitch
Ryan leads the sustained hands on the fourth pitch
The fifth pitch was really cool, mixed bolted and gear-protected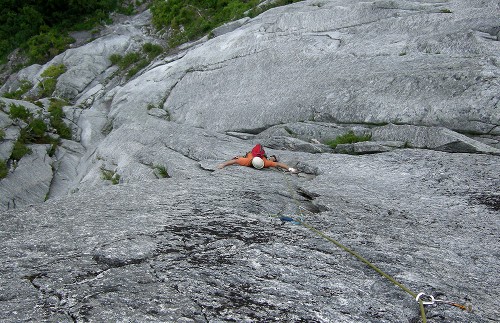 Just a lot of fun moves
Then we bailed, because we were late for a very important date. Now I need to go up there yet again to finish both this route and the Tiggers.