Alex and I headed to Squamish for an after-work special on Thursday. We climbed Birds of Prey on Slahany, the lovely chunk of granite formerly known as the Squaw.
We climbed Eagle's Domain, the 65 m finger-and-hand crack, as one long pitch.
The second pitch was my favorite: a steep hand crack followed by an exposed step onto some face moves. This pitch included a view directly into the gaping maw of Pipeline. I can't wait to climb Pipeline.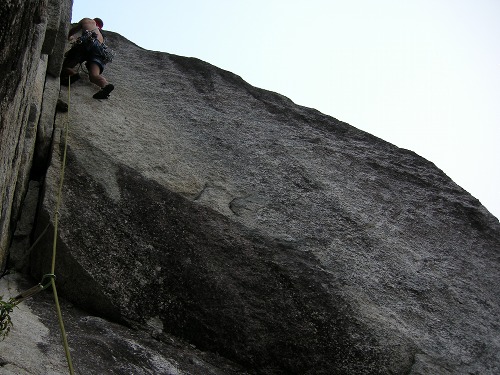 <<End of rainy Saturday transmission>>