*All accessible as a day trip, hardly more than an hour's drive from Vancouver!? Go Canada!
Mt Carr and Castle Towers Mountain from the summit of Parapet Peak.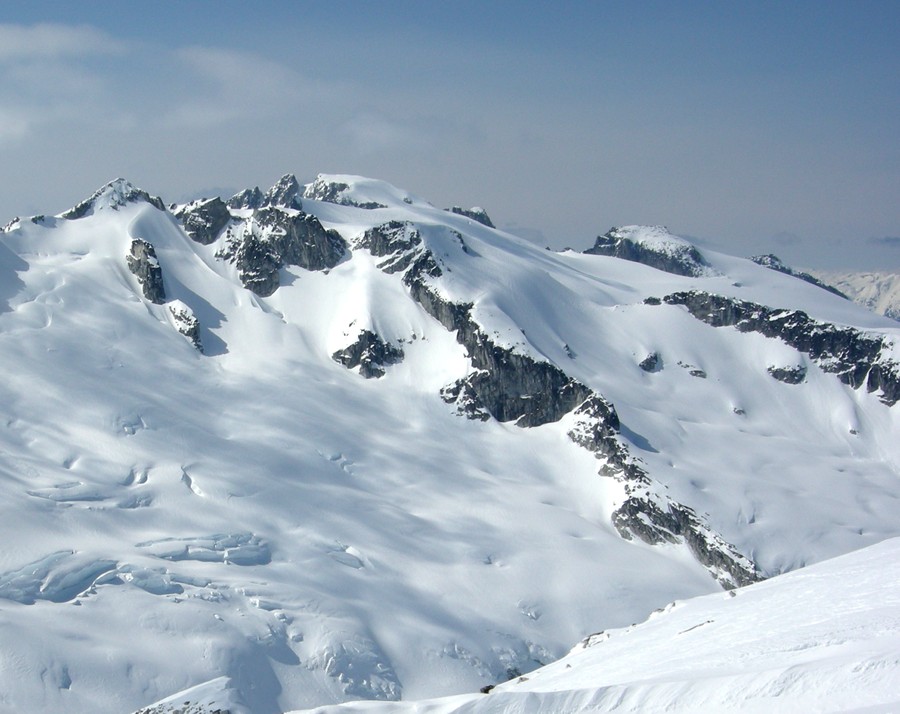 This photo was taken in April 2009 (a poor snow year) and the direct line off the summit for the East Face of Carr has a cliff that was mostly covered for us.
16 km after leaving the Rubble Creek TH circa 7 am, the Traslin brothers tour up the Sphinx Glacier.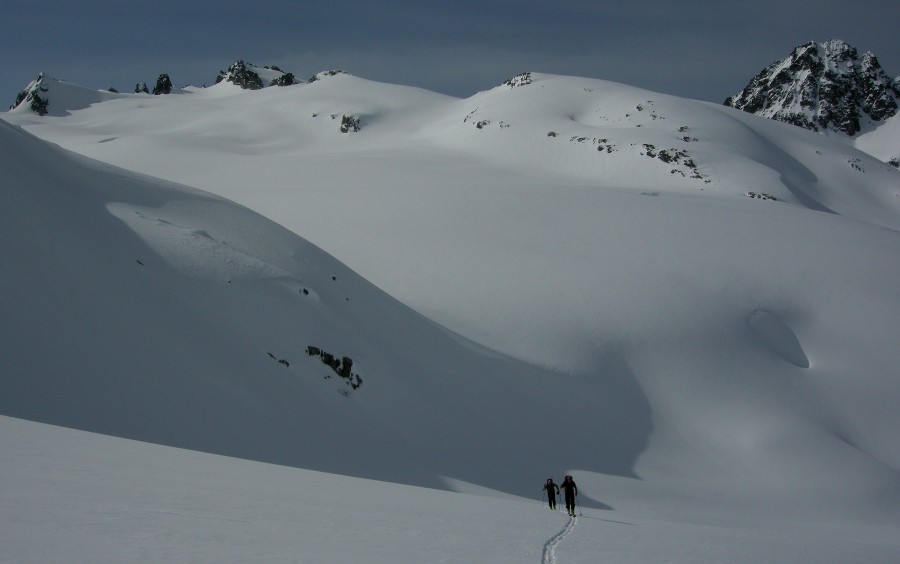 Andy breaks trail below the summit of Mt Carr.
2000 m above the parking lot, it's time to get stoked.
The East Face of Carr beckons with 700 m of tasty fall line and the billygoat direttissimo looking quite viable.
Andy finds some powder on the steep rocks.
Mike, is it true that when your bases are showing like that, it might be steep and icy?
He doesn't care.
Andy says, "Now let's go shred that pow!"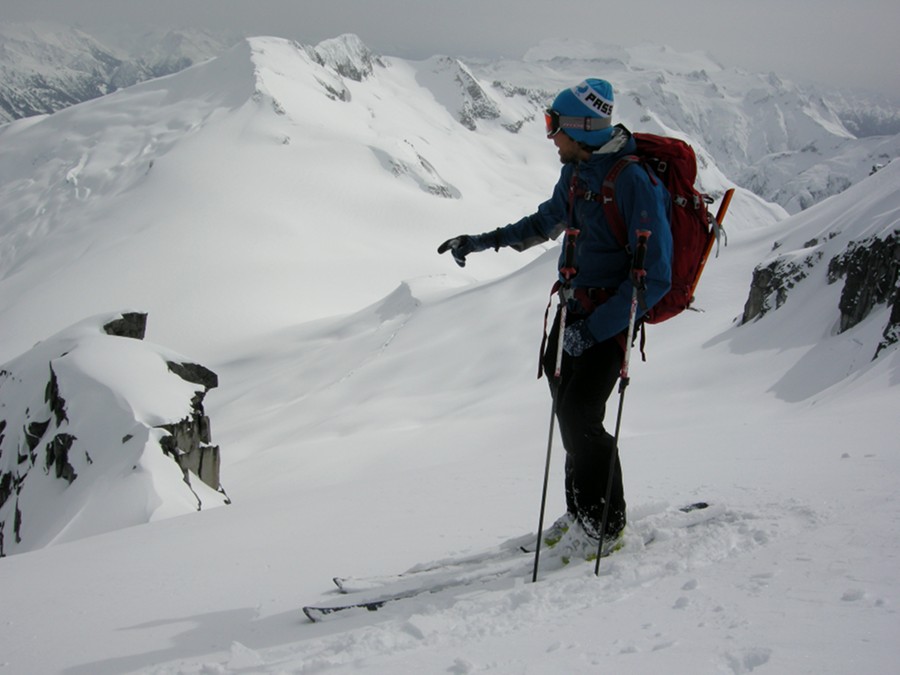 Andy shreds that pow.
Mike likes powder, too.
Mike and Andy crest the Cheakamus Glacier en route to Mt Davidson. Hour Peak and Parapet Peak also appear to have erogenous zones.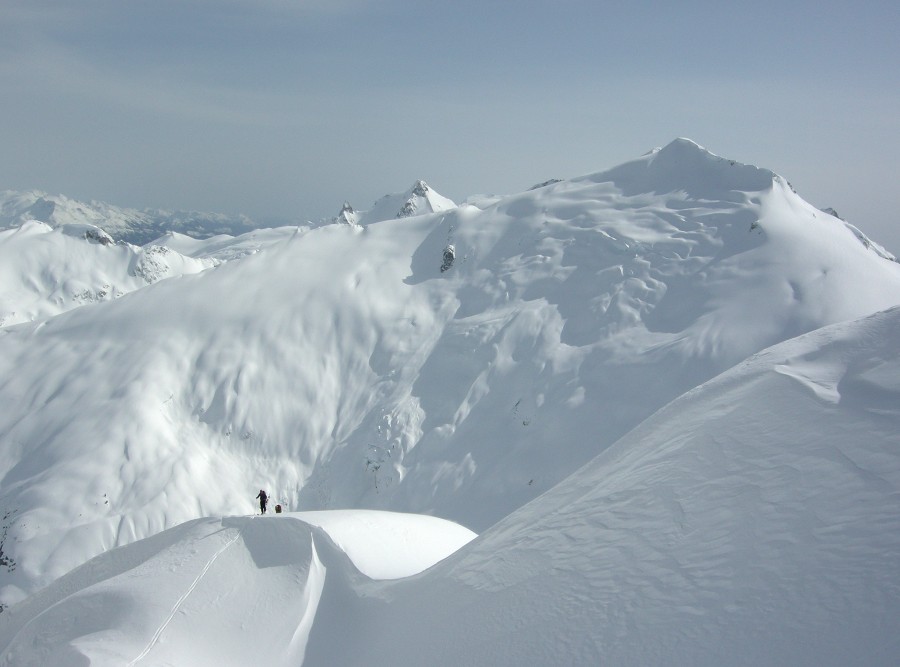 Mike, in search of the summit of Mt Davidson. Mt Carr and Castle Towers Mountain loom above the Cheakamus Glacier.
Mike skis the West Face of Mt Davidson. Cheakamus Glacier and Cheakamus Lake do not look like an exit route to me. The smaller mountain on the other side of Cheakamus Lake is Whistler.
Mike on the East Summit of Castle Towers Mountain. It's a nice place for a sunset.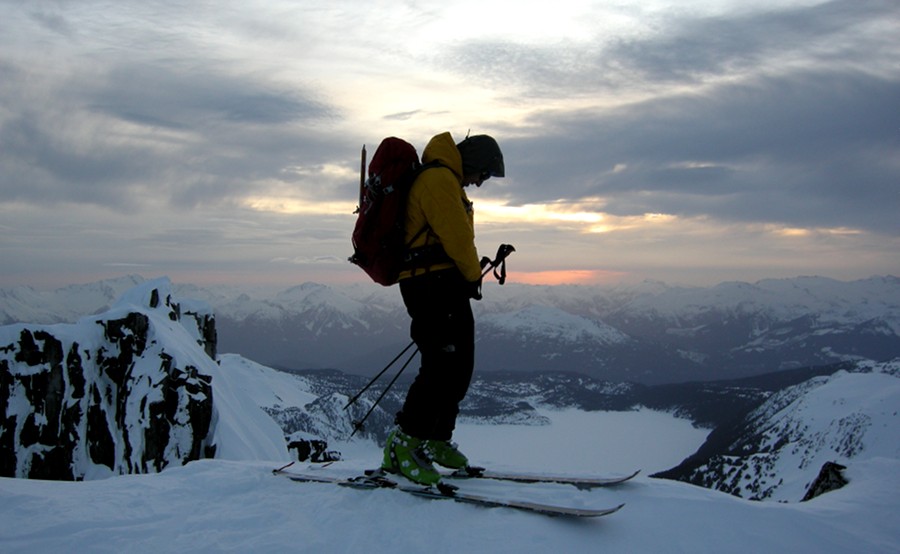 That lake down there is big. We'll have to ski across it before we can descend to the road, way down in the valley. Don't wait up!