That's Joffre Couloir, not the Central Couloir. A day's diversion with Andy "Alcatraz" Traslin. Good thing that happens sometimes with coastal snowpacks: midwinter go-time.
The one on the left.
Roped over the bergschrund.
Slugging my way up the couloir.
Got Andy breaking trail for me.
This line is something else.
Summit or plummet!
Ante up, Andy up.
Ski from summit.
Short ski rappel.
His first time!
A little bit of a rappel, a lot of shred.
Not Andean goodness, but Andy on goodness.
Don't stop, get it get it!
The apron glacier was also quite nice.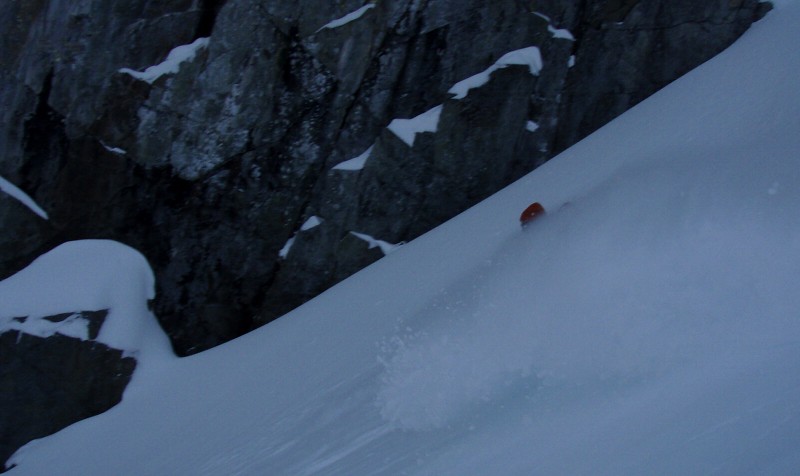 Duffey
Copious pow and sluff dodgeball
Huh Uh!? I would like to give thanks to all irresponsible parties.