I dragged Bissell Compton Hazen up Sahale yesterday. Sky suggested the CJ Couloir, and I would have been game if not for the debris piles and signs of numerous recent natural releases on similar slopes. So instead we went up to Cascade Pass and out Sahale Arm, then onto the glacier and to the summit. Bissell stopped short as the last 150' turned into 60° rime funk over rocks with tasty exposure in 4 dimensions. I was able to ski off the summit, and then we enjoyed the mellow 5,000' of skiing back to the parking lot. The road is closed 3 miles shy of the lot, and intermittent snowpatches got us about half that distance before switching back to Pumas.
16oz. Buds, a Marlb light for Bissell and a spliff for me and we were greased up for an easy drive home.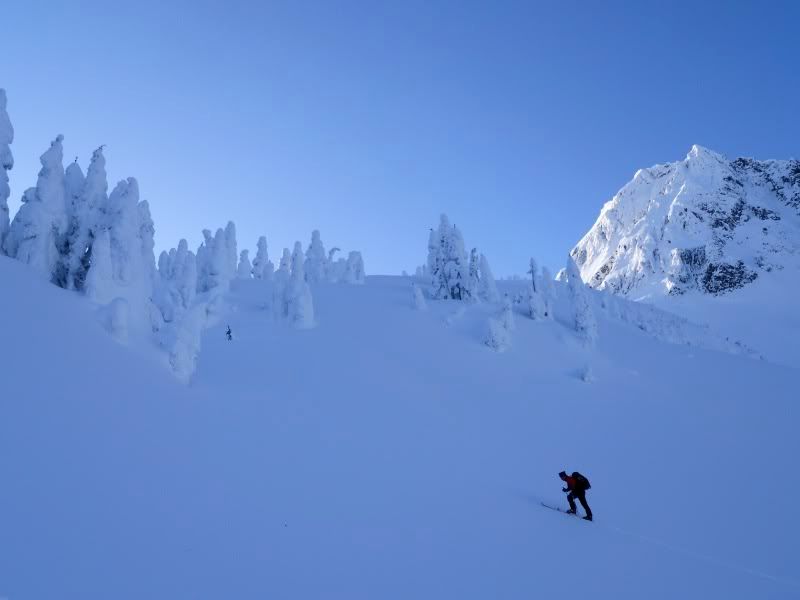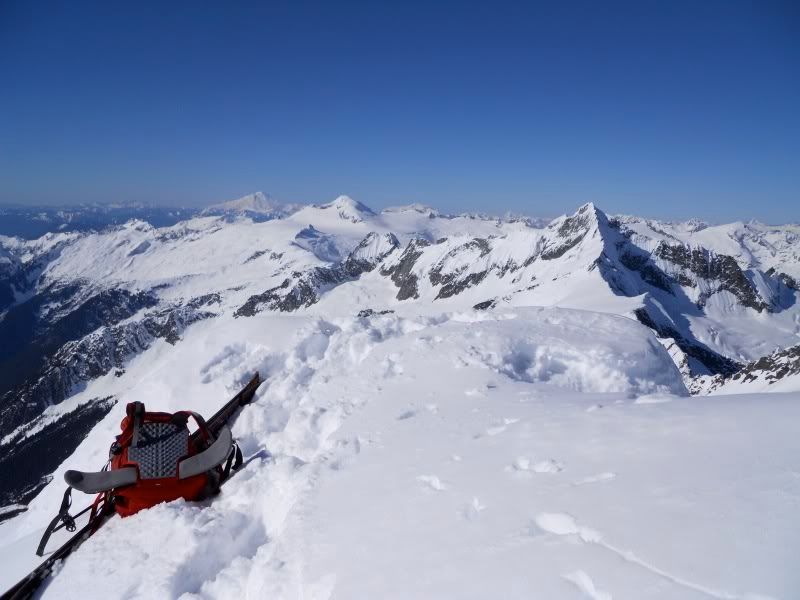 Buckner behind Bissell.