Skied in the Truchas again last Sunday. Pretty good for last day of May in New Mexico. Only problem was the recent new snow made the objective untenable. But still lots of good turns.
5.5 miles from the car to those lakes down there.
Too much fresh snow, slow progress.
Clouds weren't cooperating with these photos but the turns were really good.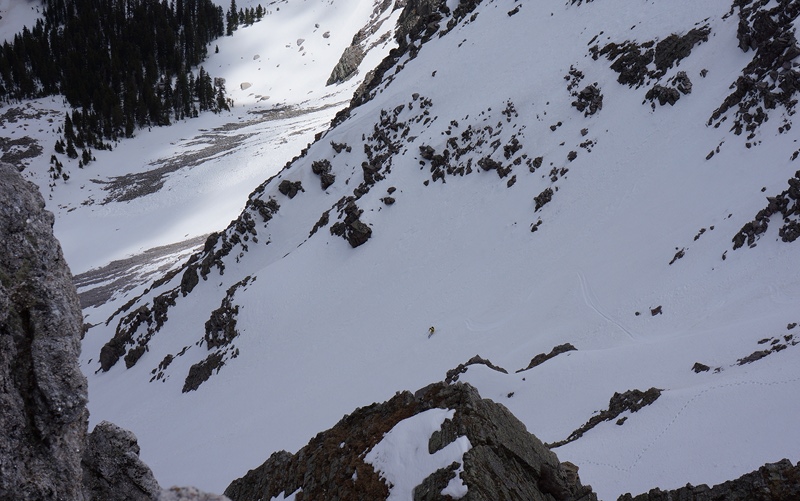 We skied a very fun chute to Trampas Lakes this time.