So after a serious clusterfuck, a near meltdown and a very cold midnight glacier ski on the way to Wedgemount, we sleep until nearly noon. Naomi is sick and the whole group acknowledges that the big plans for the day are no longer in play.
But the boys decide to boot up a big couloir on Rethel. It's right there at the hut.
This couloir is huge.
Nobody expects to get past the huge cornice that guards the top. But as we get close to it, there's some magic coastal snow that lets us boot up a very steep ramp through a cliff.
Suddenly, we find ourselves on a steep hanging snowfield above the couloir.
We don't have any crampons or ice axes but it doesn't matter because the snow is so perfect.
The hanging snowfield magically delivers us to the summit plateau above a cliff where there's no cornice.
Et voila !
The views are spectacular.
Parkhust!
Now we schralp steep powder. I guess, first dibs for me since I kicked the steps.
Purrrrfect.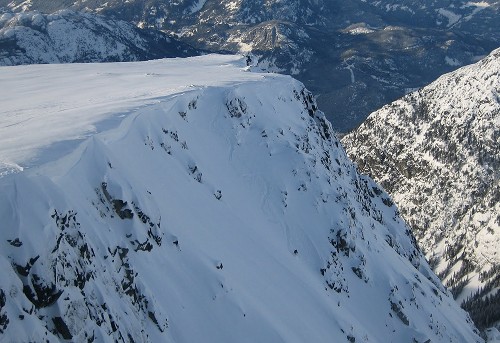 Eric on the last bit of hanging snowfield above the couloir.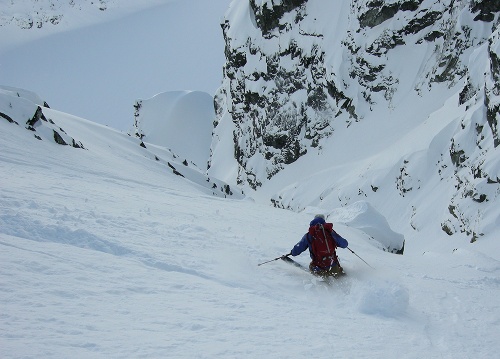 Fork an egg, that was fun!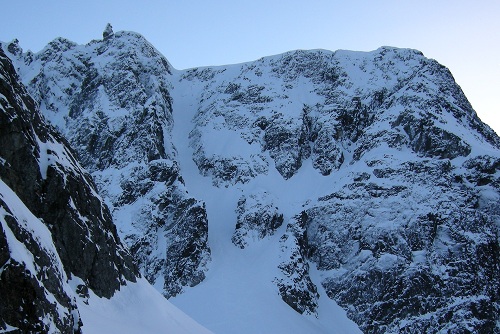 Just to be all raunchy about it, Rethel.